Award-winning website for a leading football club
Discover how Legia Warszawa's website, with its mobile-friendly design, surpassed the expectations of both their fan base and the judges of the Mobile Trends Awards.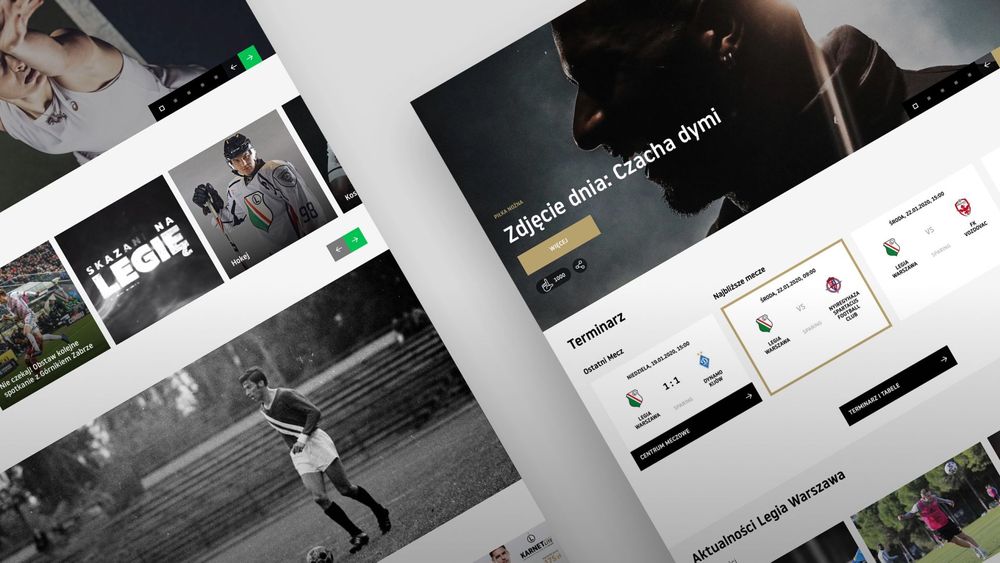 Category
Custom Web Development
Tech
Scope
Website Development, UX/UI Design
Category
Custom Web Development
Tech
Scope
Website Development, UX/UI Design
Client
Legia Warszawa is a professional Polish football club with over 100 years of history and a loyal fan base of millions. Hero/dot and TISA have been challenged with supporting the legendary club's digital transformation. We rebuilt the official website to boost fan engagement, respond to the user's preference for mobile-first design, and ultimately secure the club's leading position.

The result? A new website exceeded our client's expectations and won a prestigious Mobile Trends Award in the Responsive Web Design category. Read more to learn how our custom website development experience and extensive design expertise contributed to the success of the new platform!
Hero/dot has become a close partner on our digital transformation journey.
Their professional expertise and experience has been invaluable to the success of our projects. They supported our strategic vision and helped us deliver a set of digital solutions that have opened new opportunities for the club.
Adam Piotrowicz
Director of Digital & IT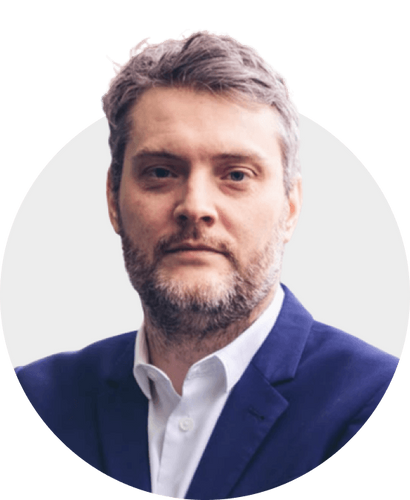 Challange
Why did Legia Warszawa decide to rebuild their previous, outdated website?

70% of fans accessed the website from their mobile devices. As a result of the desktop-first design, the users struggled to navigate through the website on their smartphones.

The website lacked emotional, exclusive content and failed to display various multimedia formats, making it difficult to retain fans and build an engaged community.

Despite being widely recognized as a football club, Legia Warszawa also has volleyball, basketball, charity, and children's activities sections. Therefore, the structure had to accommodate both football and non-football content.

This hindered the club's efforts to build brand loyalty and monetize fan engagement. By troubleshooting existing problems and perfectly adapting to our client's business requirements, our solution helped to solve these issues!
Team
Fronted Developer
Product Owner
Technologies
Solution
To give shape to our client's vision, we conducted product workshops. As a result of the UX/UI design for the product, the final high-fidelity prototypes were delivered. Then, we developed the front-end part of the site using the React framework and delivered a custom CMS (Content Management System).

How does the new Legia Warszawa's official website perform?

First-class user experience: a fully responsive site automatically adapts to the size of the screen. The platform is very intuitive, mobile-friendly and easy to navigate despite the rich content.

Custom-made CMS: our technology partner TISA has delivered a CMS that enhances the speed and agility of content editing teams. Now, they can conveniently create, modify and deliver new modules in various formats.

Match Center for increased engagement: the new website features live updates, commentary and statistics that enrich the match day experience. Player profiles offer a comprehensive view of photos, videos, stats, and social media feeds. Meanwhile, fans can upvote their favourite content like team news or match highlights for a personalized experience.

Easy monetization: despite its size and the abundance of content, the site stays convenient. This allows Legia Warszawa to smoothly navigate the users to conversion points, such as buying tickets or merch.
Results
Since 2019, the new website has helped Legia Warszawa achieve fan engagement and monetization goals. Praised by technology and sports journalists for its modern, responsive design, the website won the prestigious Mobile Trends Award in the Responsive Web Design category.

If you haven't already, be sure to visit Legia Warszawa site and contact us to score a successful custom web development project for your business!