Boosting fan engagement with Legia Warszawa's official mobile app
Learn how Legia Warszawa, one of the leading football clubs in Poland, has elevated fan engagement to new heights through their official mobile app for iOS and Android. The app's four primary features have transformed the way fans connect with their beloved club.
Category
Mobile App Development
Tech
Scope
Native App Development, UI/UX design
Category
Mobile App Development
Tech
Scope
Native App Development, UI/UX design
Client
Legia Warszawa is a professional football club based in Warsaw, Poland. Founded in 1916, the club has a long and successful history, with numerous domestic and international achievements. Today, Legia continues to strive for a leading position by engaging a loyal fanbase of millions and taking advantage of powerful digital transformation possibilities.
This made for a perfect match between Legia Warszawa and the joined forces of hero/dot and TISA. Together, we revitalised and refreshed the client's digital presence, including custom native mobile development of the official club application.
To get a full overview of the club's digital transformation, learn more about Legia Warszawa's official website!
Hero/dot has become a close partner on our digital transformation journey.
Their professional expertise and experience has been invaluable to the success of our projects. They supported our strategic vision and helped us deliver a set of digital solutions that have opened new opportunities for the club.
Adam Piotrowicz
Director of Digital & IT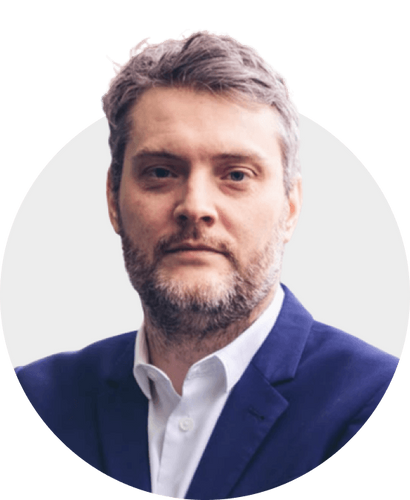 Challange
Legia Warszawa quickly noticed that to keep providing their fans with exceptional sporting experiences, they need to implement state-of-the-art solutions. Hero/dot's task was to develop a world-class mobile application that enables remarkable user engagement and allows smooth monetization.
We worked closely with the Legia Warszawa team to understand their business requirements and identify opportunities for improvement. Opting for native development and intuitive design, the new app strived to achieve excellence through:

custom core features,

optimal tech stack and high-quality code,

seamless interface and navigation,

excellent fan experiences.
Team
Product Owner
iOS Mobile Developer
Android Mobile Developer
Technologies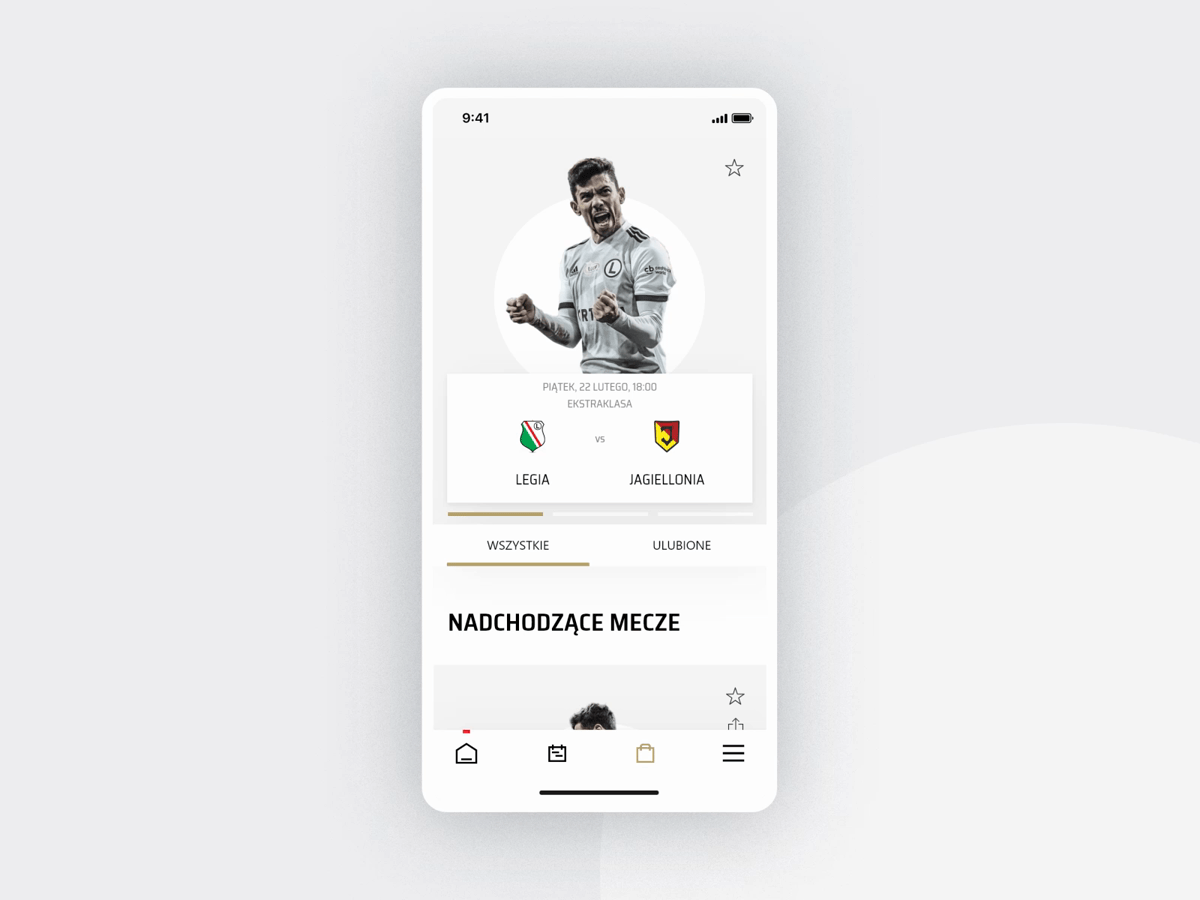 Solution
We helped the client with product strategy, identifying core features that would effectively engage fans. To achieve this, we conducted a series of UX workshops and handled a complete digital product design. This approach allowed us to develop, test and deploy the mobile app quickly and efficiently.
The MVP (Minimum Variable Product) featured custom-developed functionalities to match our client's business requirements.

Match Center: live game coverage and exclusive behind-the-scenes content for fans in attractive multimedia formats, available only on match day.

Home Feed: exclusive content for logged-in users, accessible on both mobile and web platforms. Includes well-curated news and updates organized around specific issues and topics. The club can also display ads and sponsored content for increased in-app monetization.

Calendar: features all matches and upcoming events, allowing logged-in fans to create a personalized schedule and stay up to date with their favourite club. This supports the monetization efforts, resulting in more ticket purchases.

Push notifications: prompt users to access the match centre, a calendar event, or new merchandising offers. Compared to the website, Legia Warszawa can send real-time updates and reminders to boost conversion rates.

Since the product launch, Legia Warszawa has been committed to expanding it with new features and improving user experience. Thanks to implementing analytics to gather valuable data about users and their behaviour, these efforts have paid off!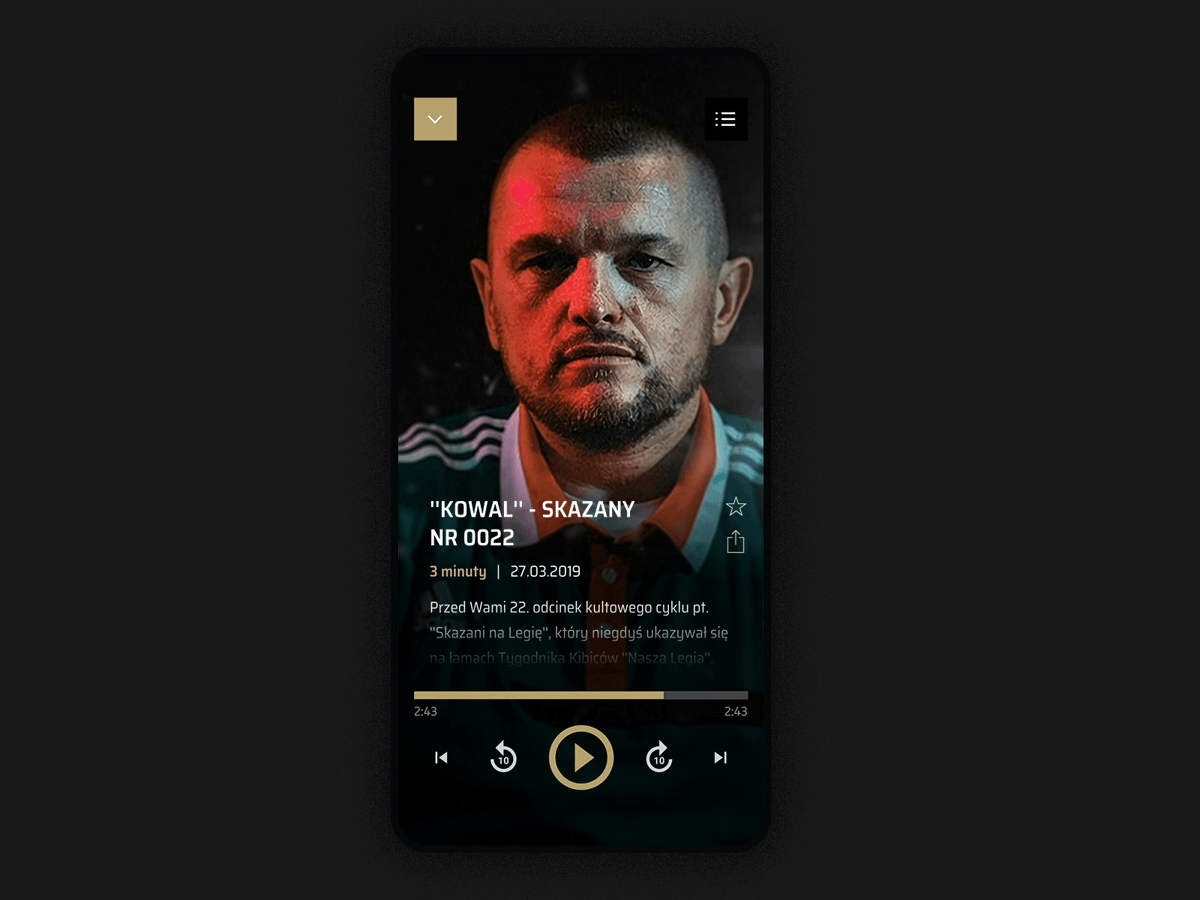 Results
The official club mobile app is a powerful tool for creating, displaying and monetising content. Through this medium, Legia Warszawa continues to communicate with fans at a higher frequency, and engage 10 000+ users with personalized experiences.

As time has proven, it is also flexible enough to respond to new opportunities and ever-changing business requirements. By doing so, this scalable solution has supported our client's digital transformation strategy. Contact us today to estimate your mobile app development project!
4
years of successful collaboration between Legia Warszawa and hero/dot to date
10,000+
downloads on Google Play
4,3
rating of the newest update on App Store