Innovative rebranding of a design-thinking company
Have you seen TAK Innovation's striking new visual identity? Their logo design was recently highlighted in Design Rush's list of Best Animated Logo Designs and beautifully reflects the company's forward-thinking approach.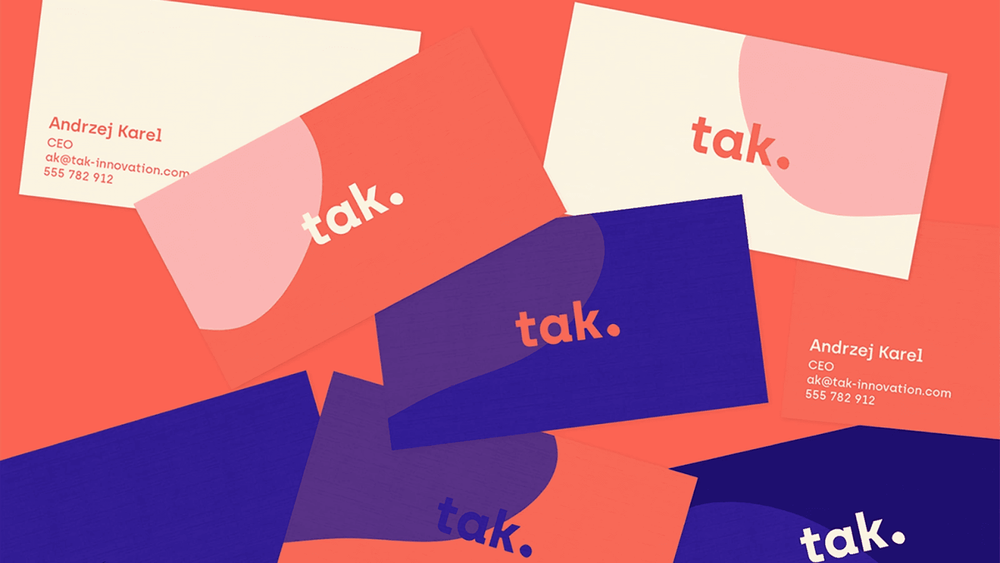 Category
Branding, UX/UI Design
Scope
Visual Identity, Landing Page
Category
Branding, UX/UI Design
Scope
Visual Identity, Landing Page
Client
TAK INNOVATION is a service design and design-thinking company based in Berlin, Germany, running projects for companies like Nike, Knauf, and Deutsche Telekom.

TAK's mission was always to help businesses and organizations innovate and push the envelope – they were researching, rethinking, redesigning and putting it all on countless post-its. Launching startups, predicting trends, developing teams and tools and optimizing existing processes – they've done it all.

Apart from the creative processes, Tak's founder, Andrzej Karel is also responsible for propagating Design Thinking culture in Germany and Poland – organizing meetups and expert groups or writing and publishing a book about service design.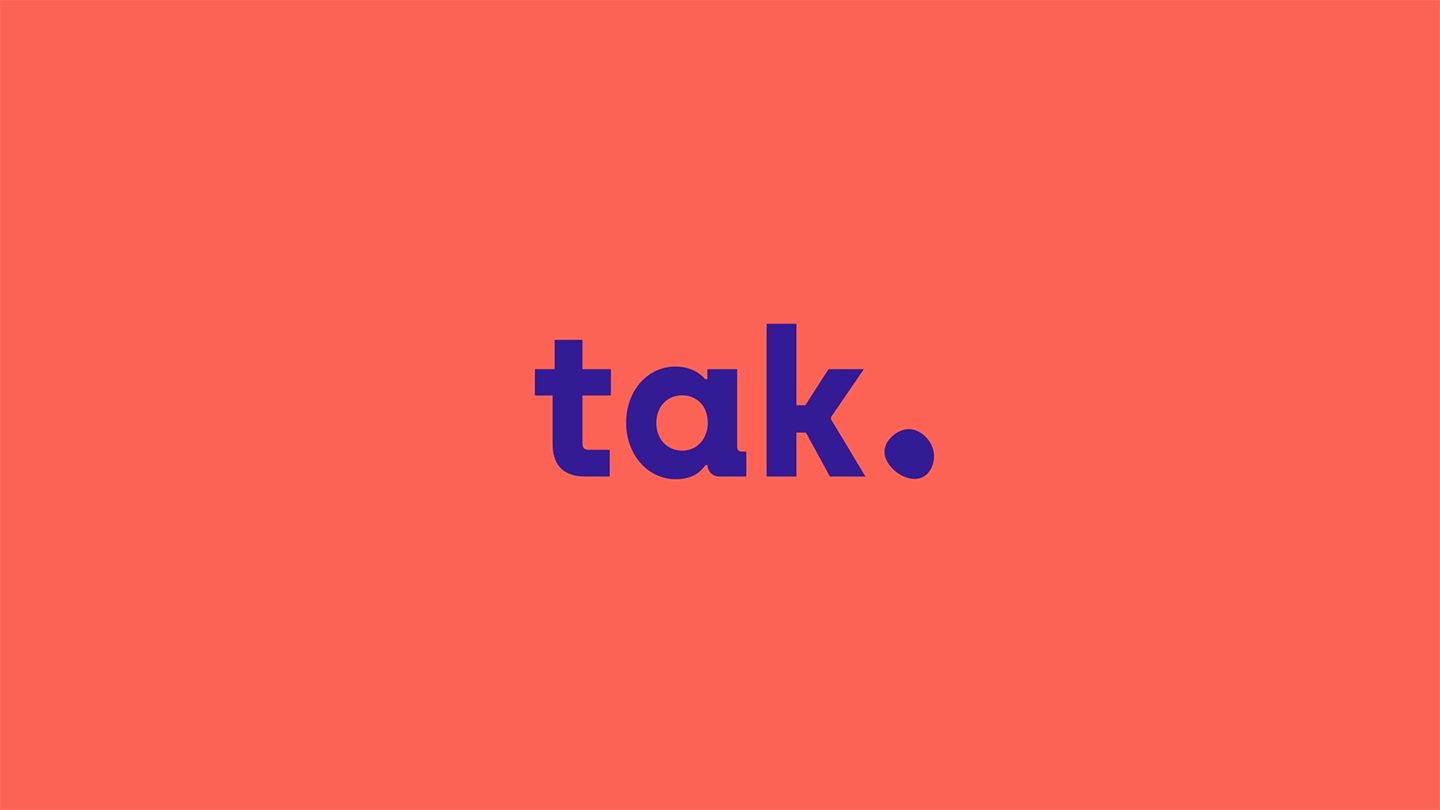 Challange
We collaborated to revamp their brand image and digital footprint. TAK is known for their vibrant personality and is sought after by businesses to infuse new ideas and originality, even in established and conventional corporations. That's why we crafted a daring and modern identity that embraces diversity and contrasts.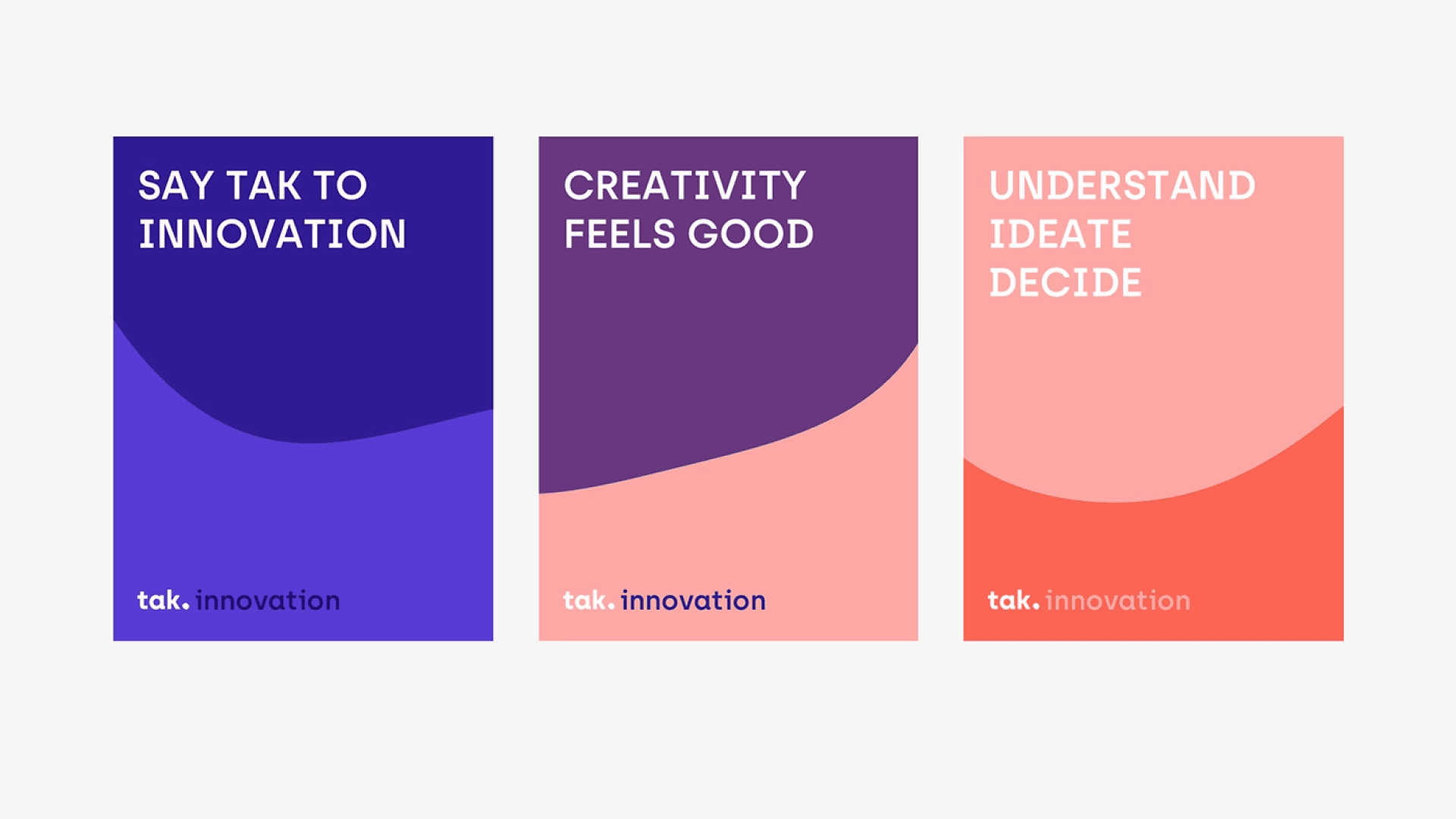 Solution
Tak is present both in online and offline spaces and we designed for both of them. We prepared an identity system for future meetups organized by the company.

Also, we designed, developed and implemented their website and prepared templates for future digital content.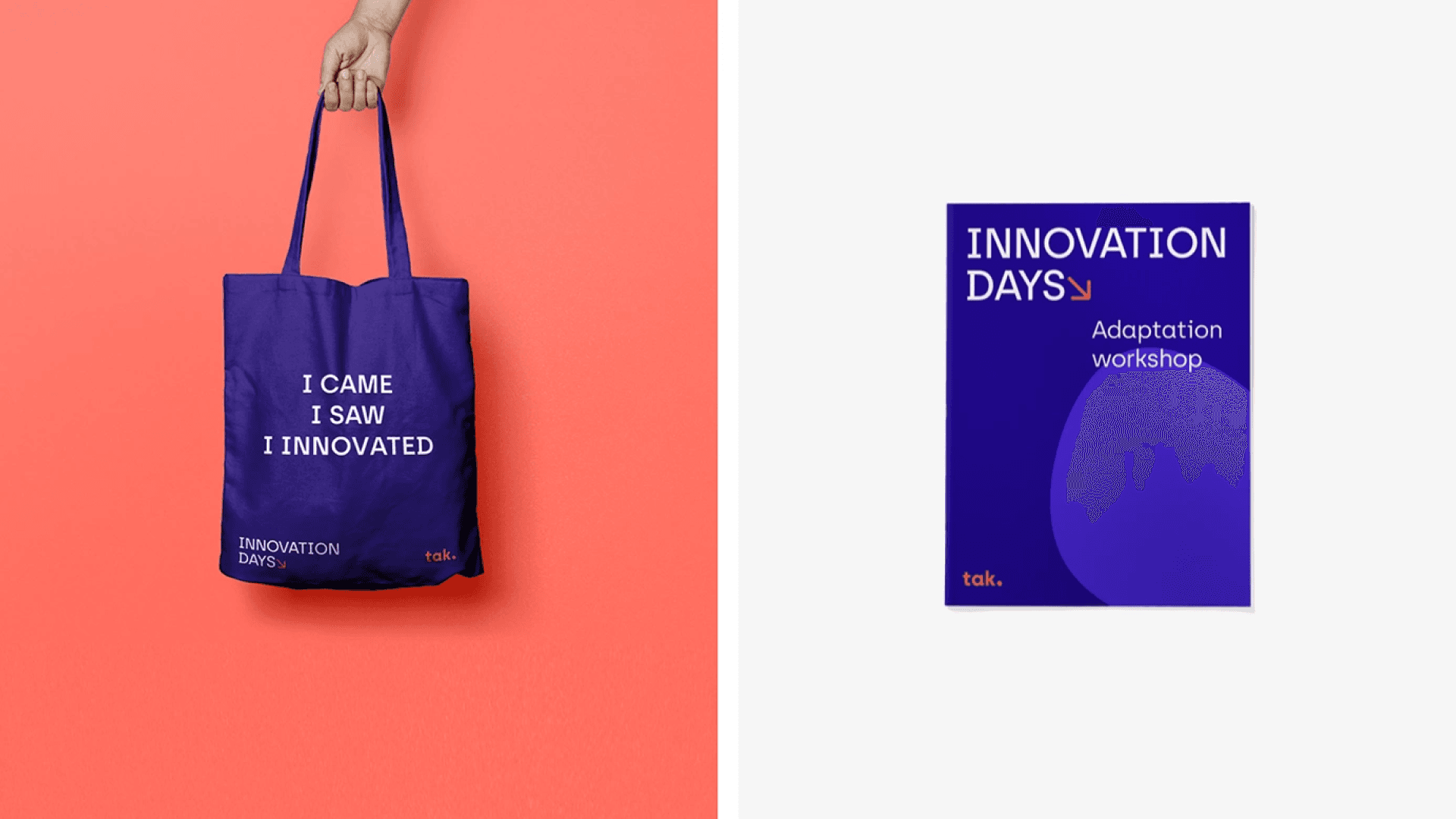 Results
Tak Innovation was selected to be featured in The Best Animated Logo Designs by DesignRush, a platform known for promoting news logo designs.

Wondering what we can do for your brand? Contact us today to discuss your challenge!