A complete internal communications application in 1,5 months
Learn how hero/dot's team quickly delivered a fully functional and satisfactory mobile app, helping Share secure a crucial partnership.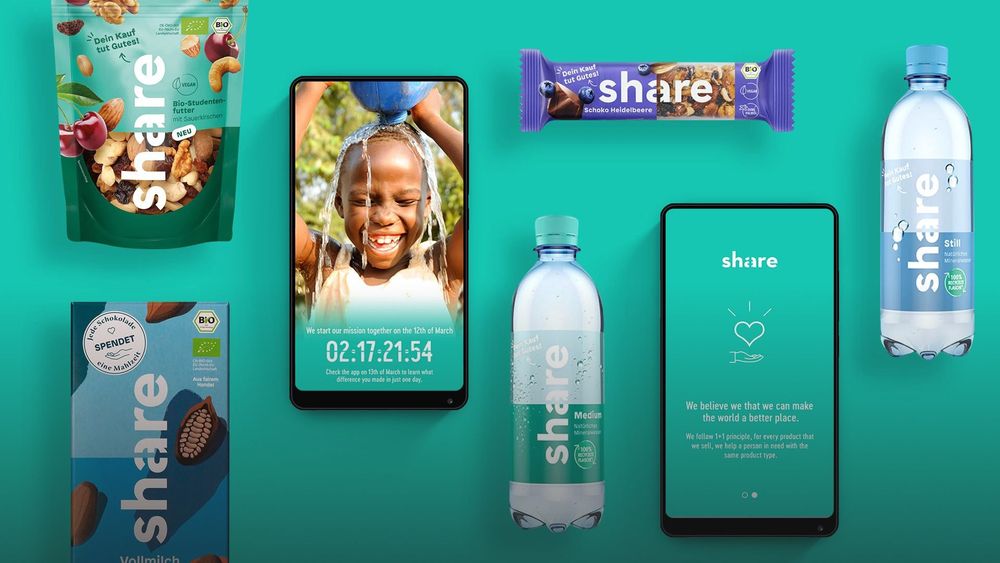 Category
Mobile App Development
Tech
Category
Mobile App Development
Tech
Client
Share is a Berlin-based grocery brand that produces and sells sustainable food and care products while also following the 1+1 principle. The social startup believes that fighting unequal global access to nutrition is crucial, as one out of nine people doesn't have enough food for a healthy life. That's why Share provides an equivalent, transparent donation to underprivileged communities in India, Myanmar, Senegal, the Republic of Congo, and Cambodia for every customer good bought.

This unique approach to grocery retailing combines business value with social impact. Share makes a difference by appealing to consumers who advocate for change with their purchases. At hero/dot, we love challenging tech projects that make the world a better place. In 1,5 months, we delivered a fully functional app that helped Share promote its vision and secure a partnership with dm-drogerie markt.
Through highly organized and responsive communication, working with their team has been seamless.
Hero/dot's work has been invaluable in helping the business improve internal awareness and understanding of its work.
Mikail Kozyrev
Head of Digital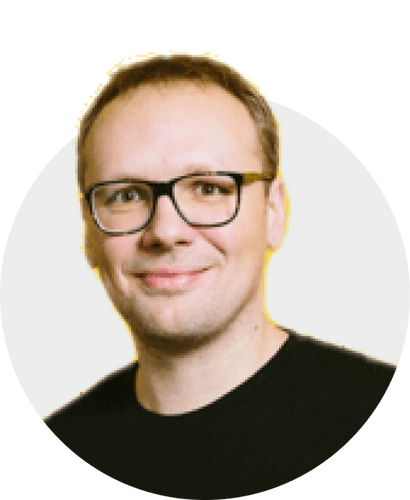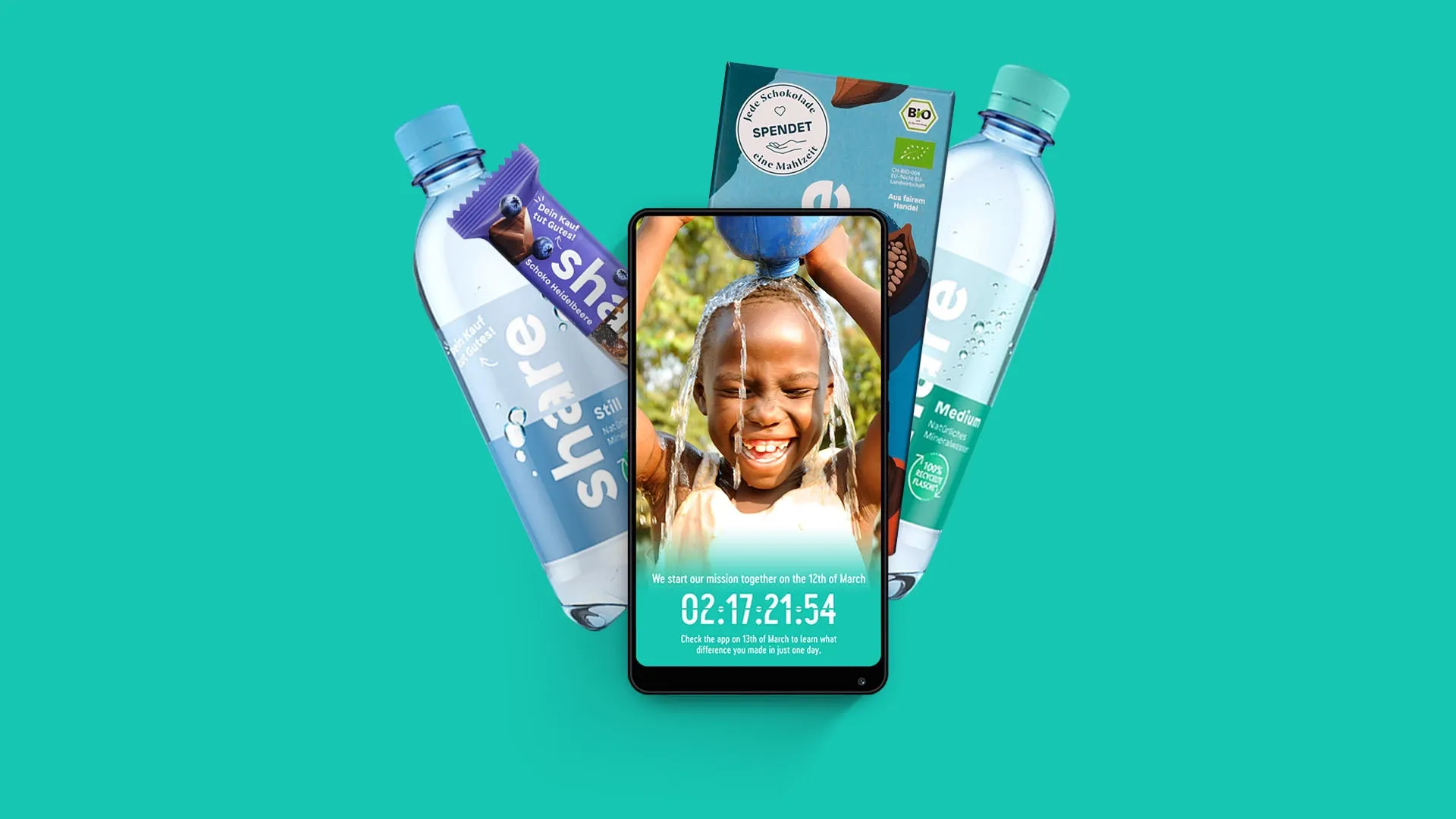 Challange
Share has partnered with a major drugstore chain in Germany to make its sustainable vision come to life. As a part of the campaign, Share needed to develop an Android app for its retail partner to boost dm-drogerie markt employees' digital competencies and provide excellent customer service.

Goals of the project:

build awareness about Share's mission among the dm-drogerie sales assistants,
educate customers on Share's products and promote the 1+1 sharing initiative,
develop an easy-to-use Android app for 16,000 employees of dm,
develop and deliver the app quickly to ensure it was ready for the scheduled campaign launch.
Team
Mobile Developer
Quality Assurance Specialist
Project Manager
Technologies
Solution
To meet our client's business goals, we implemented an engaging, powerful solution. The core functionalities delivered in the 1.0 Android app version included:

Onboarding: explain the 1+1 principle and motivate dm sales assistants to use the Share app.
Countdown timer: build interest and motivation by showing how much time was left until the start of the campaign.
Daily progress update: inform on the number of items donated (food, water, and hygiene) to boost satisfaction.
QR scanner: access information on Share products through one tap.
Tracking code: allows consumers to see where their help is going, fostering trust, accountability and transparency.
News (internal blog): promote the campaign through text, image and video formats.
FAQs: resolve any doubts by addressing the most burning questions.

As part of our services, we also handled long-term app maintenance, making sure 16,000 users get a seamless experience.
Delivering a production app in 1.5 months through dedication and communication
Working on this project was particularly exciting because of the nature of Share's business model. We faced a challenge to deliver a production app in only 1.5 months, which was made possible thanks to the dedication and hard work of our team and great communication with the client. We communicated regularly with the client to ensure that we were meeting their needs and expectations, and we were always available to address any concerns that arose.
Kamil Rzeźnicki
Chief of Product at hero/dot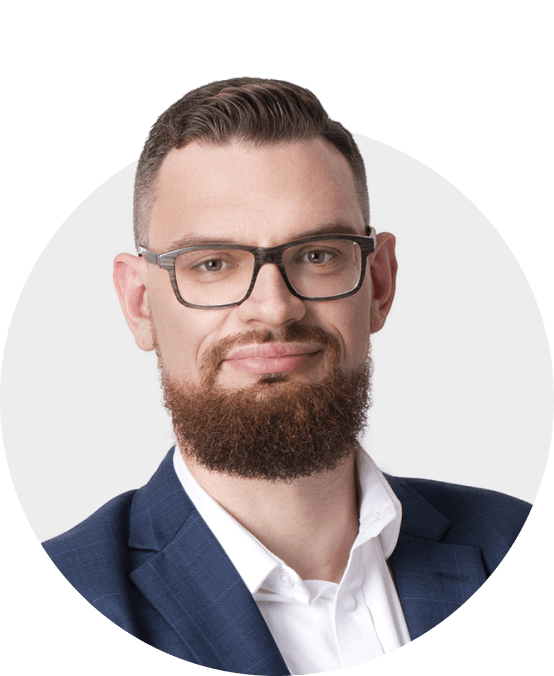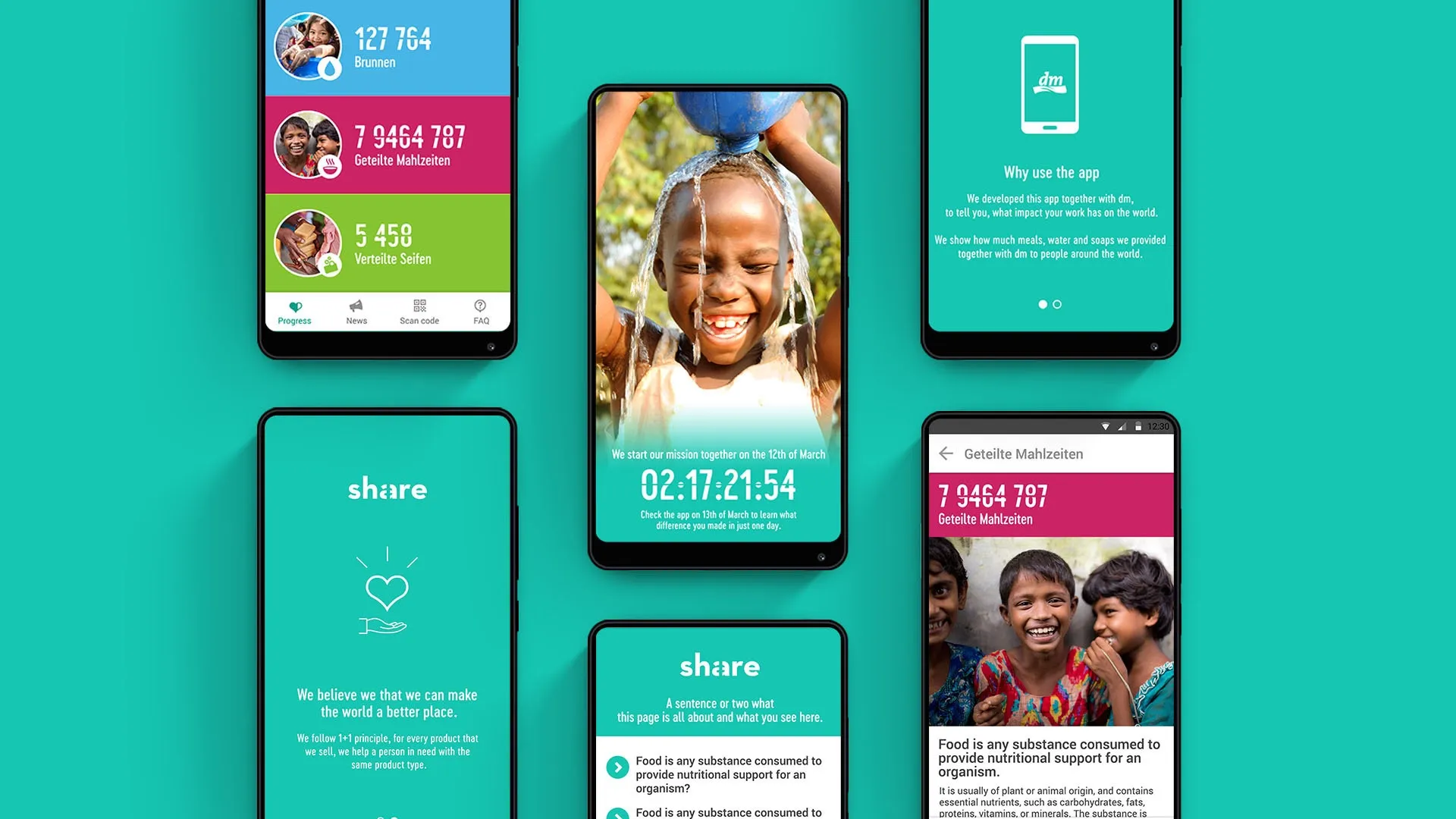 Results
Here's how we contributed to Share's campaign success:

1,5 months. It took exactly that amount of time to create a mobile app that functions perfectly.
Share secured a partnership with one of the biggest drugstore chains in Germany.
The app's core functionalities supported the brand image and recognition by promoting trust, transparency and accountability while also motivating people to do the good deed,
Most importantly, we contributed to making the world a better place, advocating for equality and humanitarianism.

In need of developing a remarkable digital product right on time? Let us take full responsibility for the complexity of your project. Don't hesitate to put that contact button to good use!
1,5 months
to deliver a fully functional mobile app
16,000
dm-drogerie markt devices the app operated on