Redefining industry standards with online casino's design
Redefining industry standards with online casino design
Learn how Kosmonaut's unconventional space-themed visual identity helped the casino's successful launch.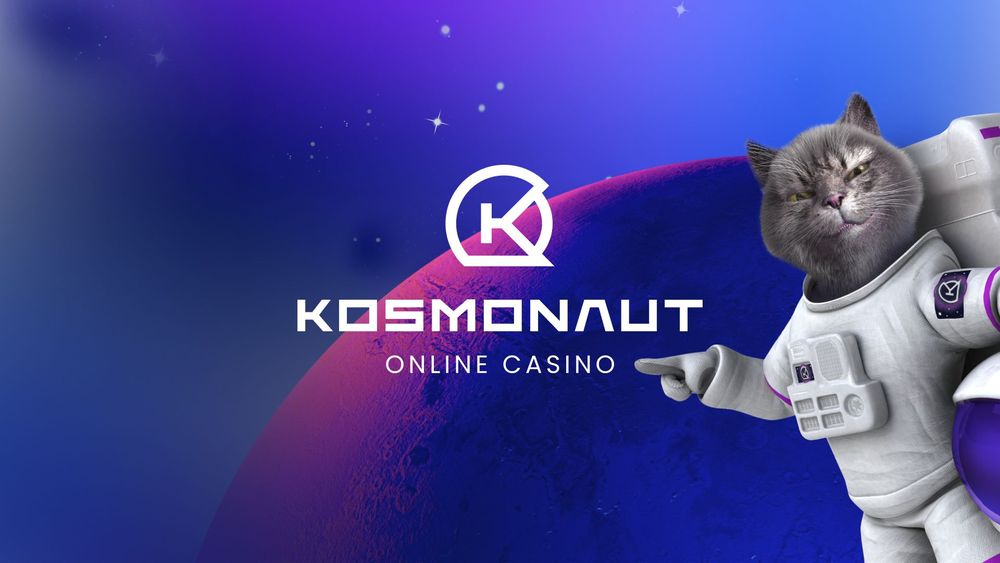 Category
Branding, UX/UI Design
Collaboration
2020 – ongoing
Category
Branding, UX/UI Design
Collaboration
2020 – ongoing
Client
We were approached by Kosmonaut, a licensed online casino with a strong presence in Canada, Australia and CIS countries, to create a unique visual identity and launch it in the highly competitive online casino industry. While most online casinos tend to be visually overwhelming and filled with clichéd motifs, we aimed to create a distinct brand that feels different.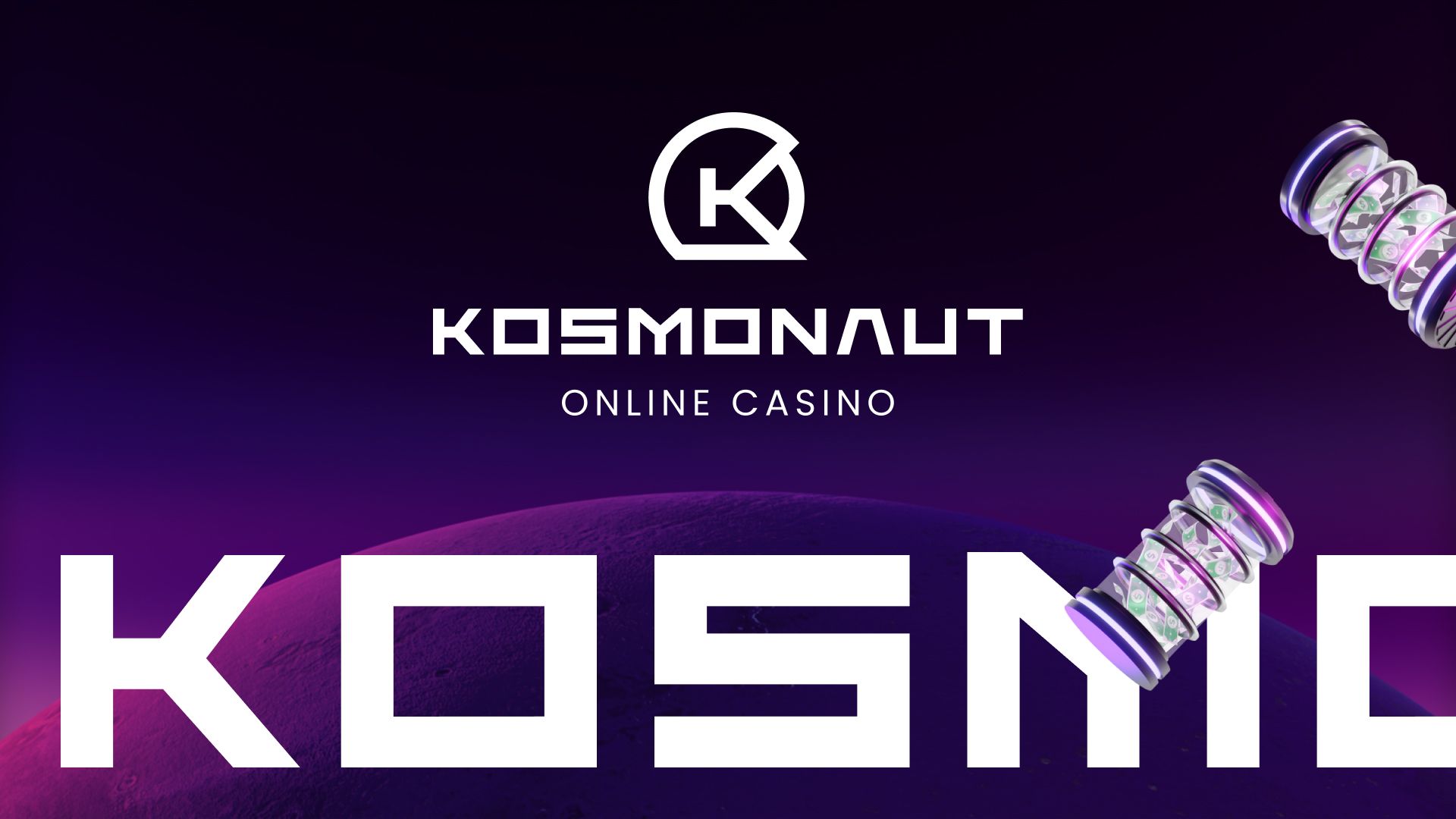 Challange
We embraced the challenge of working in this niche market and fused current trends with our own creative flair to craft a brand that would appeal to a wider audience. Before deciding on the final proposition, we considered two aesthetical directions.
The 1st proposition was inspired by the vintage and mystical feeling of 20th-century space explorations. In contrast to that, we went full flashy with the 2nd proposition which was based on a combination of dark shades and vibrant tints.

However, we soon realised that both creative directions may fail to resonate with the target audience. As we finally established, the casino's design had to be both flashy and subdued, revealing and mysterious – exciting.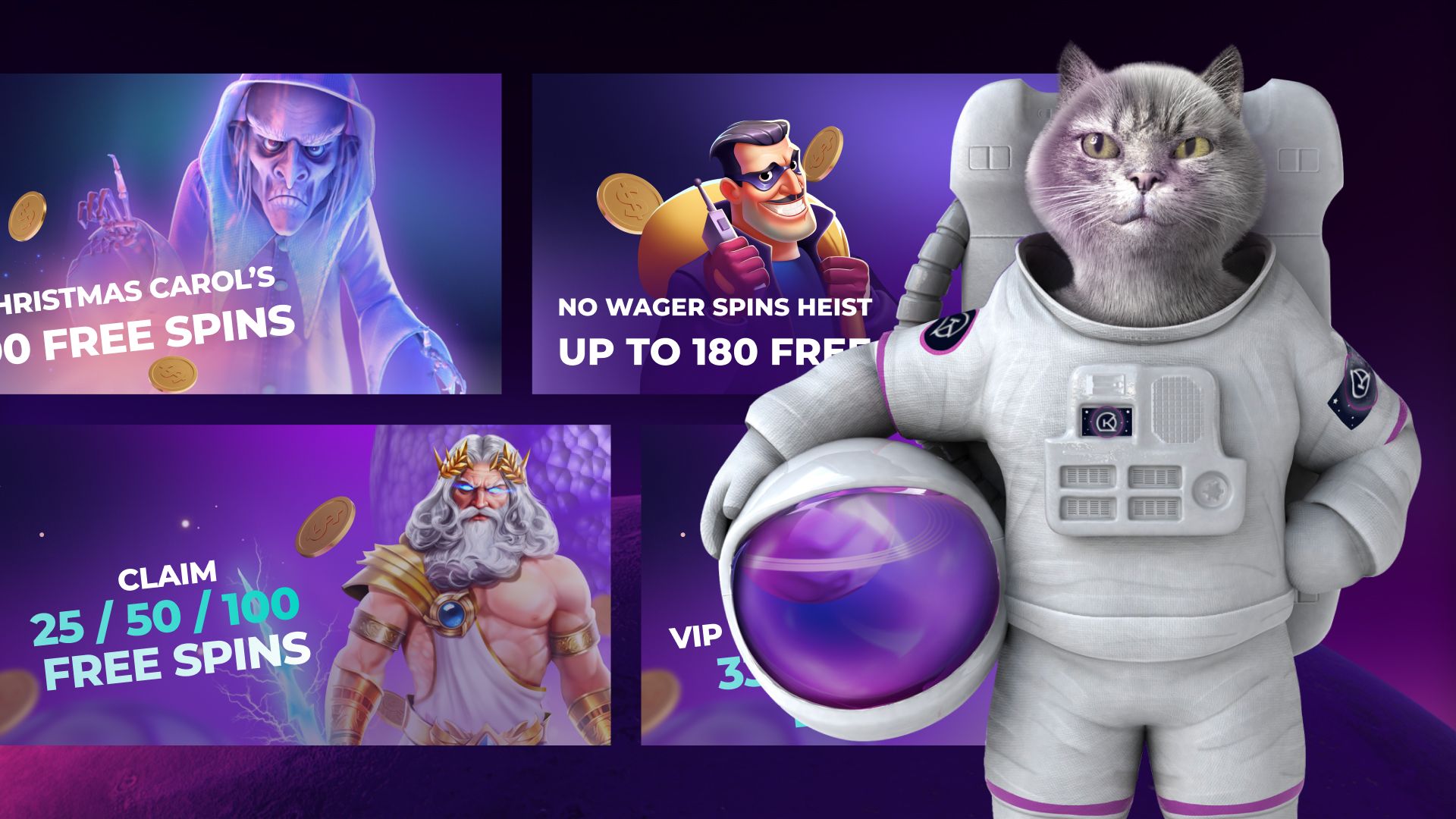 Solution
Logo design
To reflect the space theme, we designed a circular emblem featuring the name of the casino in bold lettering. The "K" is surrounded by a stylized planetary ring, and a series of registration marks symbolize the precision and accuracy of space exploration.
The logo's main typography is based on the font Evelon, which intends to match typefaces used in science-fiction designs (for example, the crossbar in the letter "A" has been removed, just like in the NASA logo). Furthermore, the rounded edges didn't correspond to the logo, hence the decision to sharpen the edges.
The logo is simple and minimalistic, allowing it to be used with or without typography and to easily adapt to different media channels. For social media purposes, we use only the brand mark, which is fitted into a square.
Look & Feel
After many trials, we found a balance between photorealism and typical online casino elements, enhanced with vibrant neon colours.
When it came to choosing the typography, we experimented with different typefaces, mainly Stolzl Display and Inter, to finally settle on Montserrat. This sans serif is easy to read, hence it's used for larger chunks of content on the website. Thanks to Montserrat's variety of weights, bolder variants are perfect for headings and buttons.
Brand Hero
An element we decided to include, to get even closer to the online casino loony design, was animals. Thus, Purrgarin – a space cat in a astronaut suit – was created! He's a recurring character in many marketing materials and campaigns, often appearing in themed costumes. He got so popular with the casino's audience that he even got his own game!
Balancing game characters and casino themes
Developing a visual identity for the gambling industry, which was unfamiliar to us at the time, was a major challenge, especially since we had to keep up with the trends and incorporate various graphics promoting specific games. However, after numerous attempts, we have managed to create a distinctive and effective system that sets our online casino apart from its competitors.
Ania Skrobała
Graphic Designer at hero/dot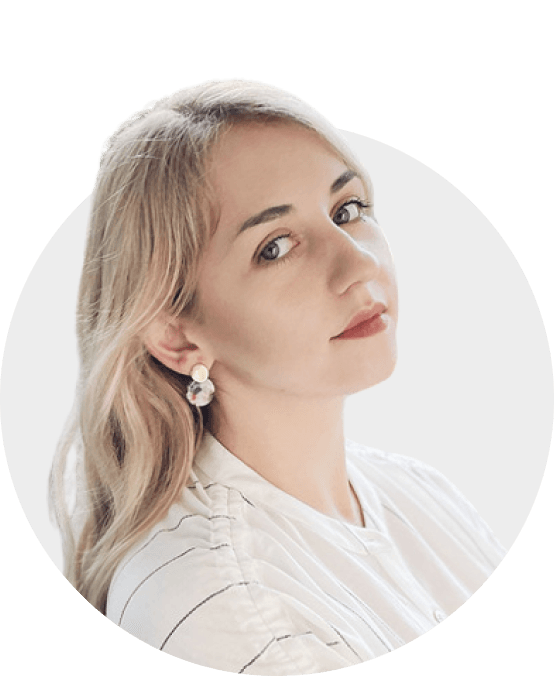 Results
Having the space feeling set for design, we moved it on to the communication guidelines. The brand's tone of voice is adventurous and inviting. We used comparisons to space travel and exploration to evoke excitement-driven emotions.
To boost user engagement, we created VIP Mission. As the players progress, they are rewarded with ranks. While in other online casinos, these are often valuable materials (gold, diamond, etc.), we decided to use a rank system based on 9 planets, varying from Neptune to the highest level of Sun.
Moving forward, apart from carrying out the design, we're also responsible for implementing the brand and developing the project. The visual identity design was a milestone in our long-term cooperation with Kosmonaut.
Looking for a reliable partner in your software development or creative projects? At hero/dot, we specialize in both! Contact us today and start a business partnership that stands the test of time.