Jaga Token: revitalising fan engagement through blockchain technology
Introducing Jaga Token – the innovative club currency of Jagiellonia Białystok that brings fan experience to the next level.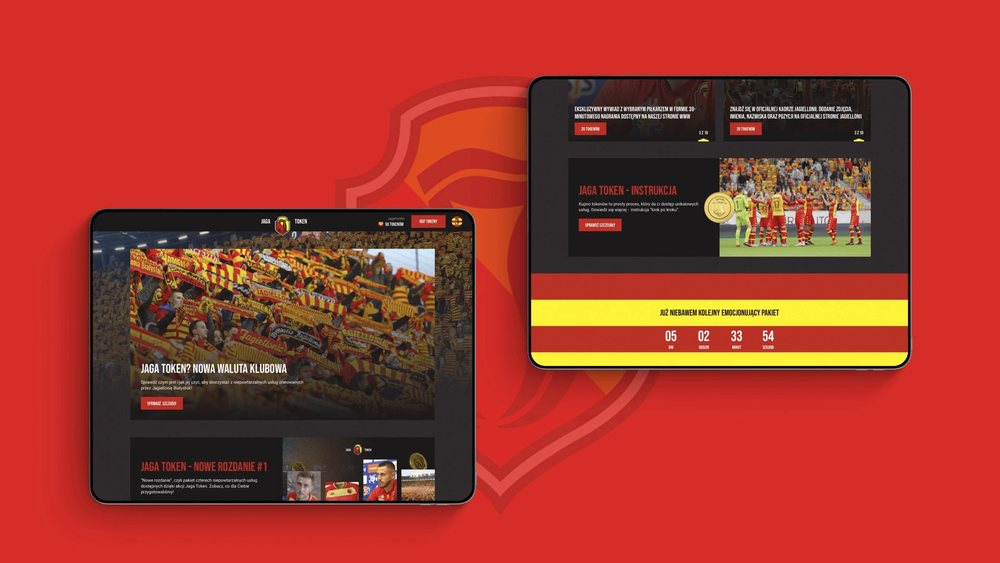 Industry
Sports, Blockchain
Tech
Scope
Communication Strategy, UX/UI Design, Graphic Design
Industry
Sports, Blockchain
Tech
Scope
Communication Strategy, UX/UI Design, Graphic Design
Client
Jagiellonia Białystok is a professional football club with over 100 years of history and strong values. They are based in Podlaskie Voivodeship in the northern-east of Poland, where most of their fans live. Dedicated to continuously improving fan engagement and experience, the club tasked TISA and hero/dot to create a new club currency, along with a web platform and marketing strategy.
That's why we teamed up with sport organization's technology partner and our close associate, TISA AG, to develop Jaga Token, a blockchain project based on their Club Token product.
Bold Innovation and Enhanced Fan Engagement in Polish Football
I am glad that, together with TISA, we have made such a bold and innovative step forward in Polish football. We've already observed that implementing CLUB TOKENs allowed us to surprise our supporters with new products & services they always dreamed of purchasing. Jaga Token enhances fan engagement and provides our supporters with the technology they demand".
Wojciech Strzałkowski
Main Owner and Chairman of the Supervisory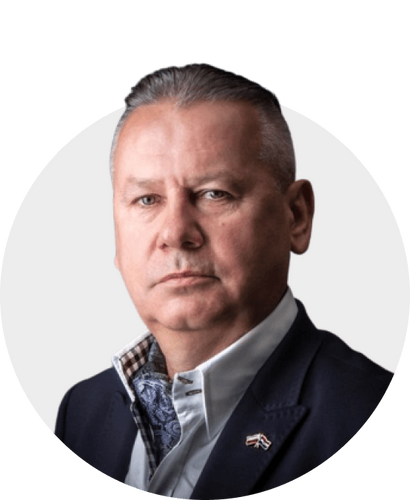 Challange
Due to the COVID-19 pandemic, Jagiellonia Białystok and other sports clubs worldwide have struggled to maintain fan engagement strategies, resulting in weakened fan experiences and reduced Match Day revenues. Jagiellonia approached us with the idea of implementing the Club Token to address these challenges.

Through business-oriented client workshops, we worked with the club to determine the best use of Jaga Tokens in achieving their long-term goals. It was soon revealed that pandemic restrictions have prevented fans from getting as close to the club as they would like.
Team
UX/UI Designer
Graphic Designer
Motion Designer
Technologies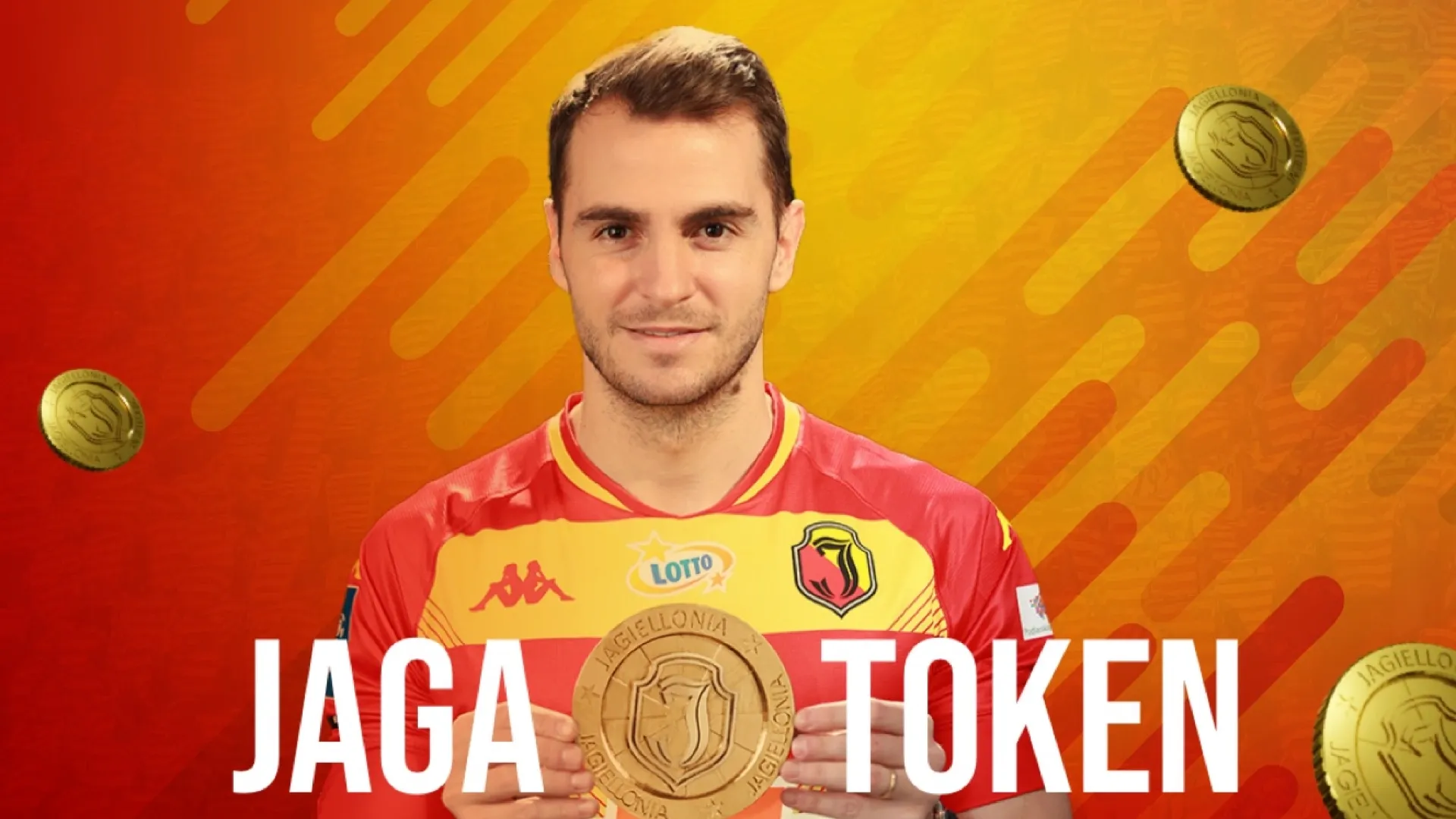 Solution
Promote Club Token and engage the community: we developed a communication strategy, leveraging the popularity of the club's football players and showing them in marketing campaigns. The presence of fan favourites reinforced the message that the satisfaction of their community is a top priority.
Exclusive packages: were exchanged for the club currency, and included (among others) online interviews with the most popular players, FIFA 1 vs. 1 games, and unique jerseys with signatures. These packages were released in limited quantities and for a limited time, generating a sense of urgency among fans.
Design utility tokens and a marketplace: the design of Club Tokens reflects Jagiellonia visual identity, combining modernity and innovation with the club's traditional heritage. The use of traditional yellow and red hues on the marketplace, which was located on the official website, made the design instantly recognizable and attractive to the club's supporters.
Support the club's marketing efforts in digital media: as Jagiellonia was the first club in Poland to implement blockchain-based utility tokens in their engagement strategy, the local and national press gained interest in the endeavour. To further boost the brand recognizability, we also designed a promotional video.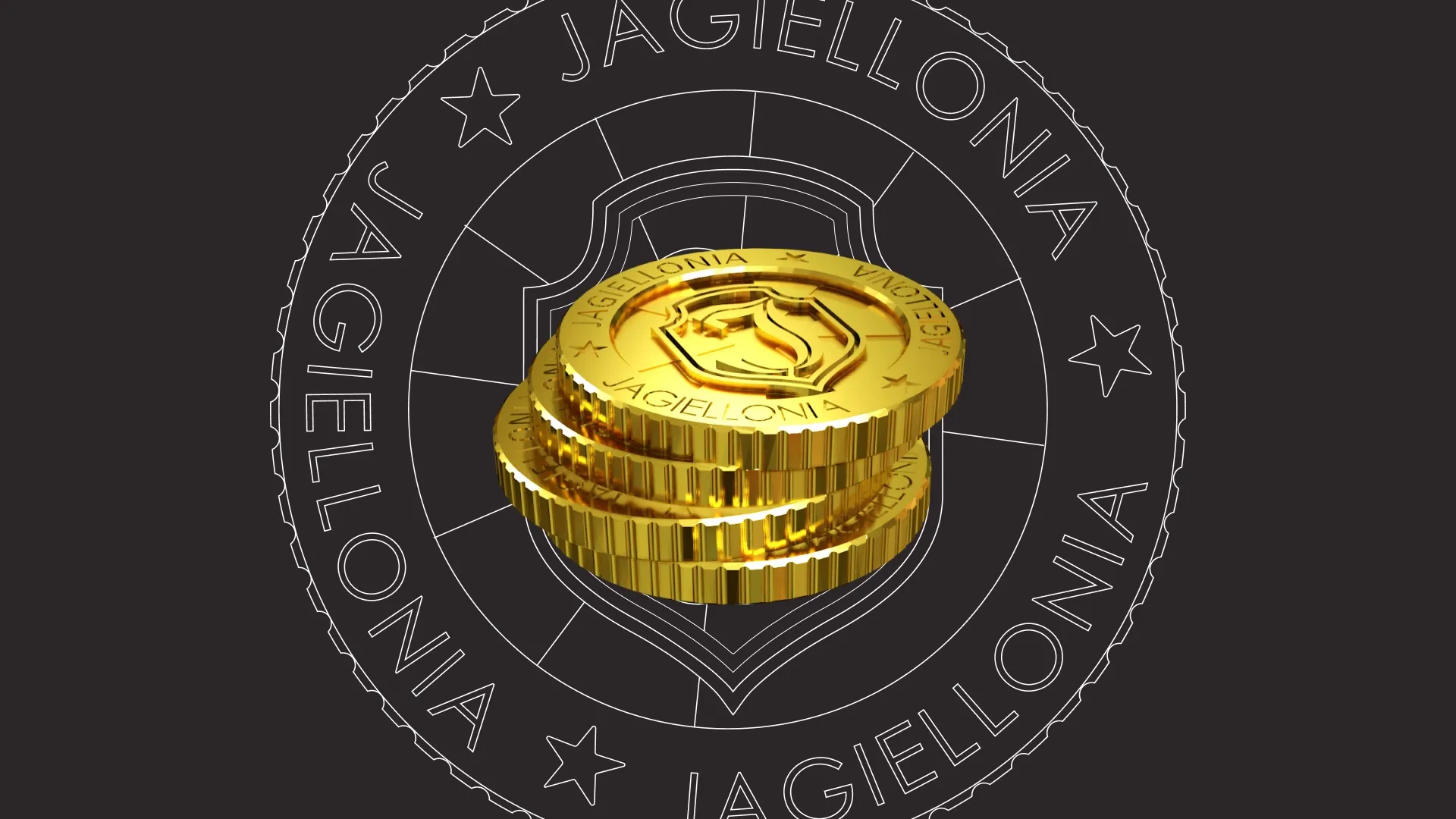 Results
Thanks to Jaga Tokens, the club adopted a fan engagement strategy that defied the challenges posed by the COVID-19 pandemic. This led to a boost in fan satisfaction and a surge in demand for the club's exclusive packages, which were monetized directly through Club Token.

The project resulted in a new revenue stream for the club, which can be used to further develop the club and fan experience. Jaga Token demonstrates the value of leveraging blockchain technology to create new monetization opportunities for sports clubs. By embracing innovation and adopting new strategies, clubs can overcome challenges and continue to thrive even in difficult times.

Interested in learning more? Contact us, and see how we can boost fan engagement for your organization!