Gamin.gg: Revolutionising the E-sports Industry with a One of a Kind Gaming Platform
Explore how Gamin.gg, a play-to-earn web platform, combines exciting gameplay with the gratification of earning money. By effectively addressing challenges relating to security and integration, this unique play-to-earn tournament platform emerges victorious and transforms the e-sports landscape.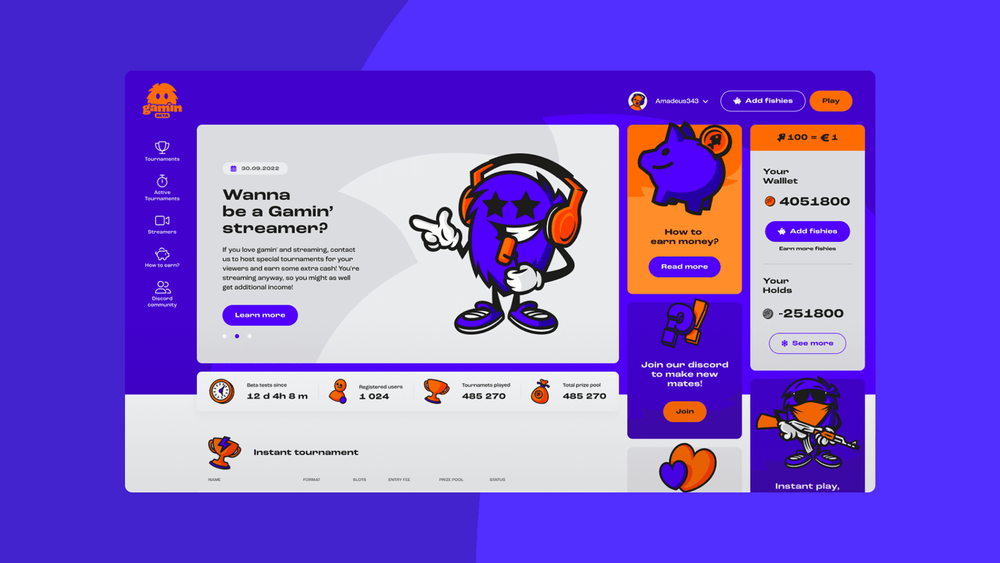 Tech
Tech
Client
Meet HFNGG, a European gaming start-up that has teamed up with hero/dot to develop Gamin.gg. This innovative platform for competitive gaming on PC is designed to reward skill-based gameplay through instant and scheduled tournaments, as well as special events featuring professionals and streamers.

With a secured, 18+ environment and KYC authorization, players can enjoy fair-play gaming and easily withdraw their winnings. Fun, safety and an instant reward system make for a winning combination that takes the players' digital experience to the next level.
Startups are about anxiety.
It is not only about feeling anxious about the variability of the environment every day, but about managing it at every level. Gamin.gg is a platform whose idea was born two years ago but matured for many many years. Gamers invented it for players, after countless hours of competition. It is, in short, a platform for gaming and money. We couldn't build it tentatively, we couldn't build it just a little bit. Gamin.gg is a tech, tax, and legal puzzle. In order to implement our idea, we needed not only the right resources but also partners. This is a prime example of one area of concern - the service provider. After a year of intensive cooperation, we also know that there is concern on both sides. We are not only happy but also proud of this strategic partnership - cooperation. Our combined teams achieved the goals - together. We feel that we had support here every day. We know that working with start-ups can be difficult, unstable, or unpredictable at times. I am glad that we have a partner who trusts us. Thanks to TISA Group we are where we are and for that, we are very grateful.
Jakub Paluch
Founder & CEO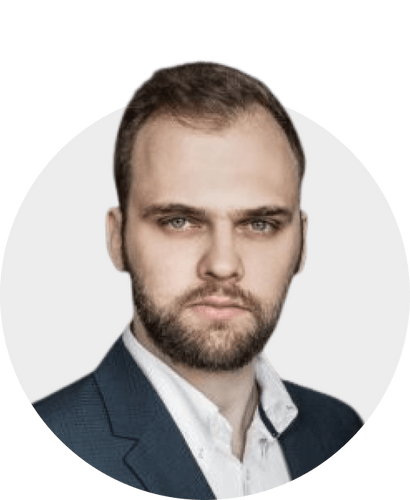 Challange
Creating a competitive gaming platform that offers instant tournaments and the opportunity to earn money required the development of a completely new solution from scratch. Without any major benchmarks to refer to, the team invested significant time and resources into client workshops, brainstorming, and ideation to come up with a bespoke digital product tailored to the client's unique needs.

The platform presented significant challenges in terms of ensuring security, transparency, and implementing anti-cheating mechanisms, as unfair players posed a major risk to players' positive gaming experience. Integrating multiple games, such as CS:GO or FIFA, into Gamin.gg was another obstacle to overcome to ensure a seamless user experience.
Team
Project Manager
Scrum Master
.NET / Backend Developers
Business Analyst
Quality Assurance Specialist
Vue Developer
Technologies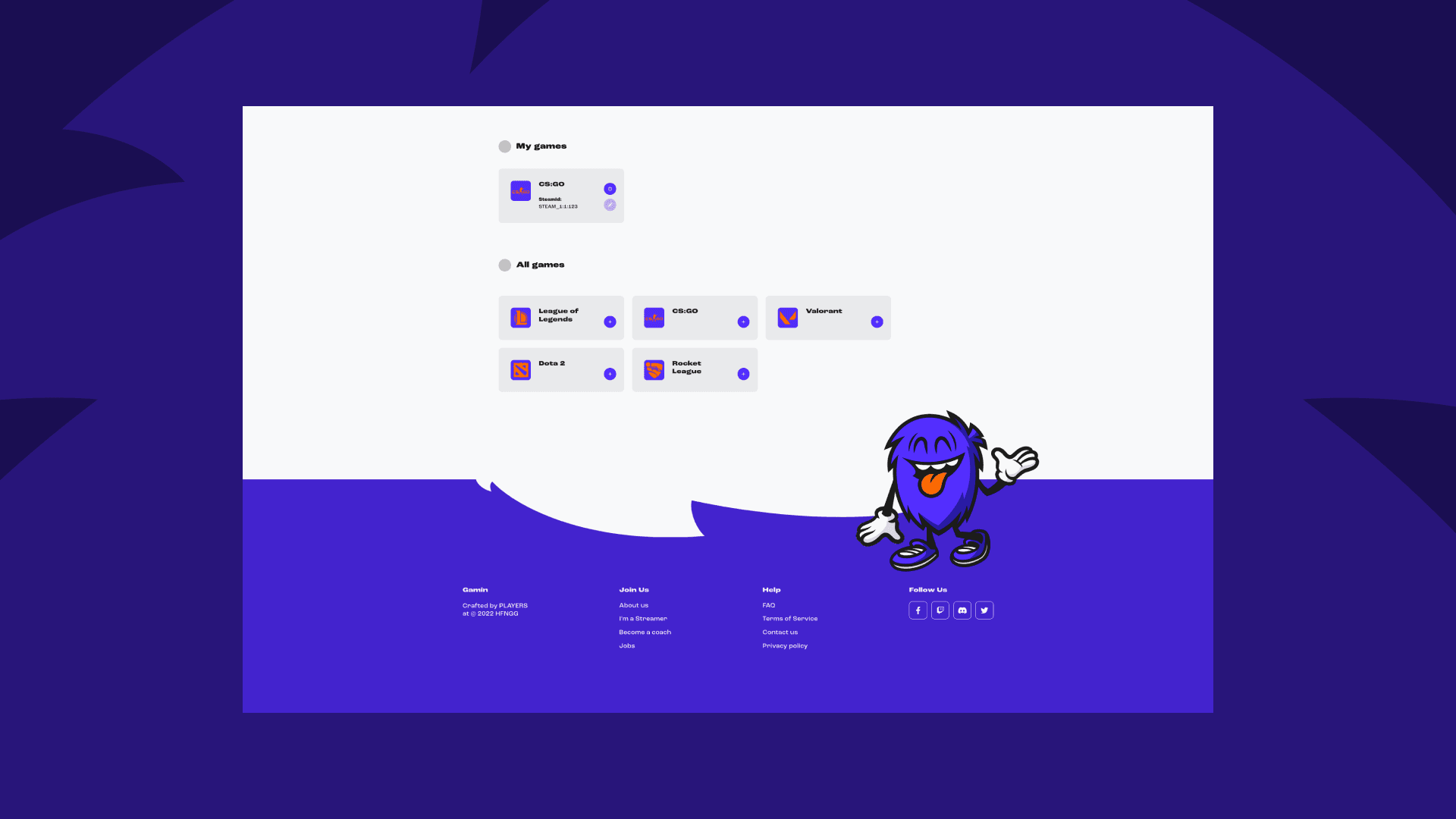 Solution
To develop Gamin.gg, we built an augmented team consisting of 2 experts from the client's side and 6 from hero/dot and TISA. While the client provided the platform's design and appropriate know-how, we took ownership of the project and were responsible for product development, including the back-end, front-end, testing, and business layer.

KYC (Know Your Customer) measures were implemented to verify user identity, similar to those used by banks or cryptocurrency exchanges.
Two-step online verification, including personal information, a photo of a personal document, and a selfie, is required for full access to significantly reduce the number of cheaters.
Payment mechanisms are player-friendly, with financial safeguards in place.
Tournament funding comes from user entry fees combined into a prize pool, and we used analytical support to determine the mechanism.
Integration with a range of games required finding a suitable platform for hosting CS:GO servers.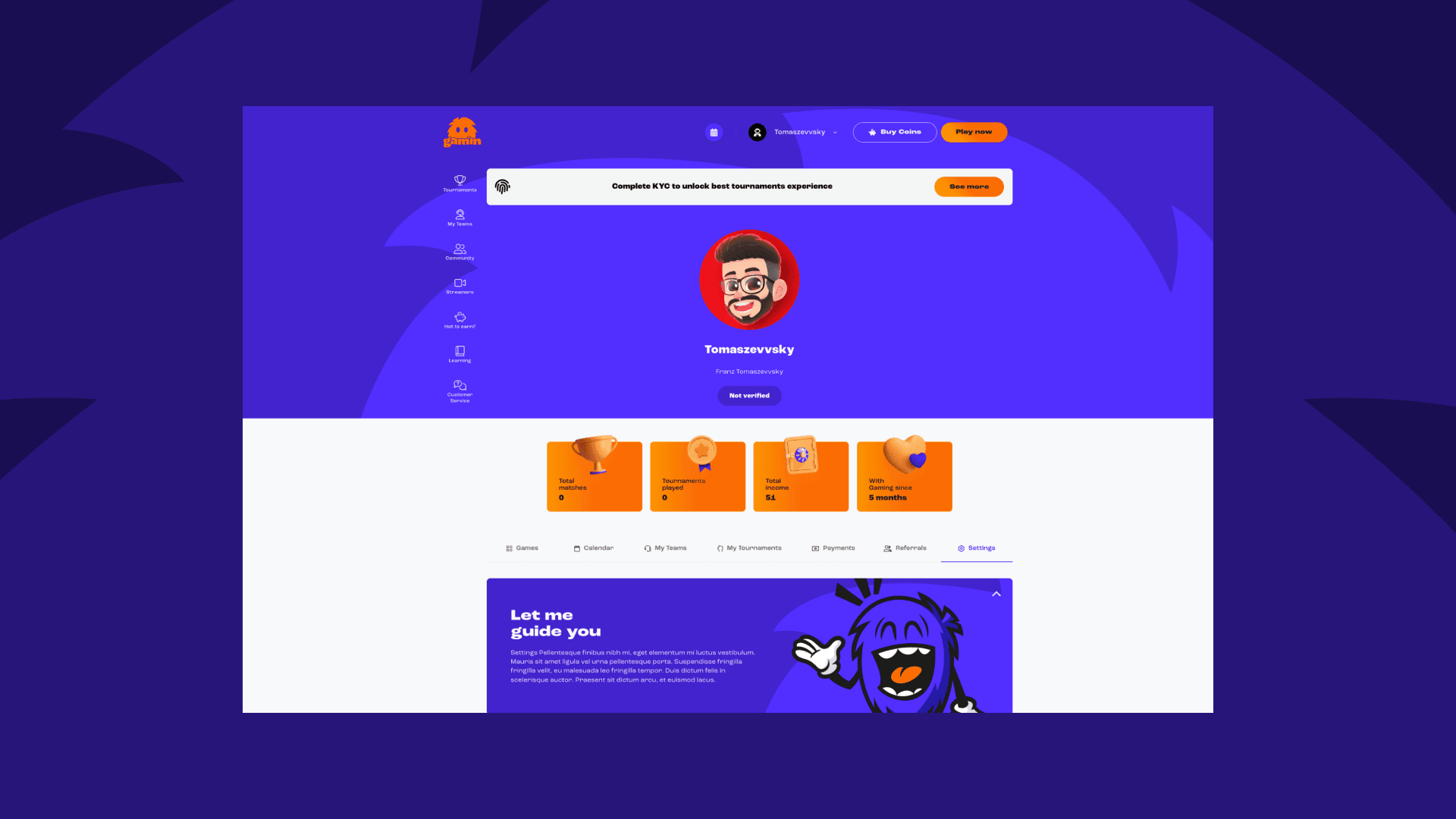 Results
Hero/dot developed Gamin.gg platform in 12 months and released the first beta version to Polish users on November 11, 2022, with the goal of making it available globally next. Despite the "verification barrier", over 500 users registered successfully in the first 2 weeks. The platform is set to expand by adding compatibility with more games, increasing tournament features, expanding payment methods, and prioritising platform development and testing.

Looking for a tailored digital solution? Contact us today!
12 months
for successful development of the platform
500+
users registered during the first 2 weeks