Aesthetic and functional web redesign for a global charity organisation
Learn how improving the Brave Kids' website helped them in their mission of connecting kids from all over the world.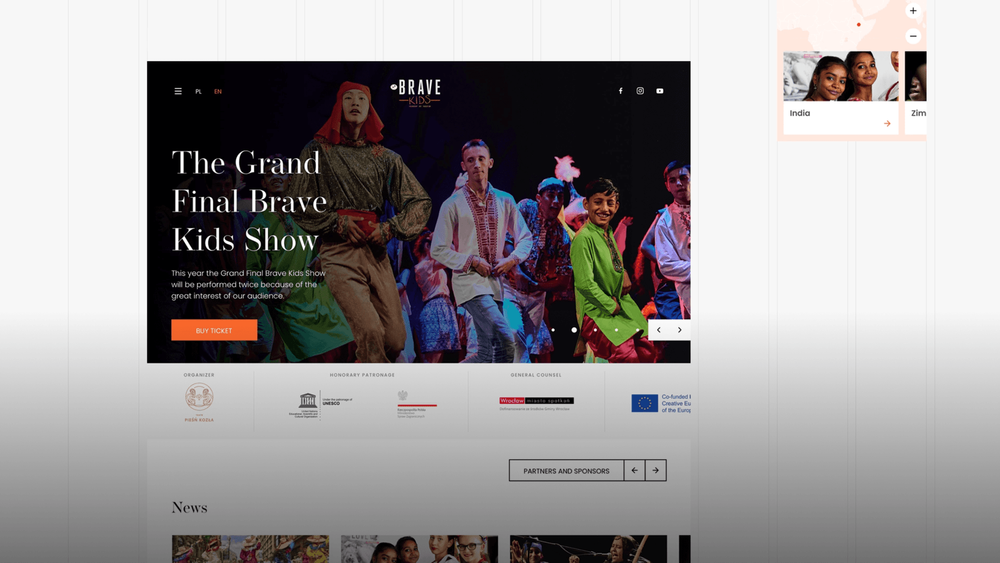 Client
Brave Kids, a project founded by the Song of the Goat Theatre Association, is a unique cultural and educational initiative. By bringing together children from different parts of the world, Brave Kids fosters a sense of cross-cultural friendship, peace and respect through shared art projects.

In 2018, the project spanned 13 European Cities (in Poland, Ukraine, Georgia and Romania), bringing together 365 child artists from 21 countries. The Brave Kids Grand Final Performance, which took place at the renowned Centennial Hall in Wrocław, Poland, gathered 1,400 spectators.
Challange
Unfortunately, COVID-19 affected many non-governmental organizations. At hero/dot, we simply wanted to help. The project was prepared as a part of "Tech to the Rescue", a voluntary movement connecting IT companies with those in need.

Brave Kids was a perfect match for us, as the initiative aligns with two of our core values: courage and connection. Originating from Wrocław, Poland - our company's hometown - we were thrilled to support such a meaningful cause. The program's focus on promoting inclusivity, diversity, and social change resonates deeply with our morals.

Read more about the movement and participate at www.techtotherescue.org.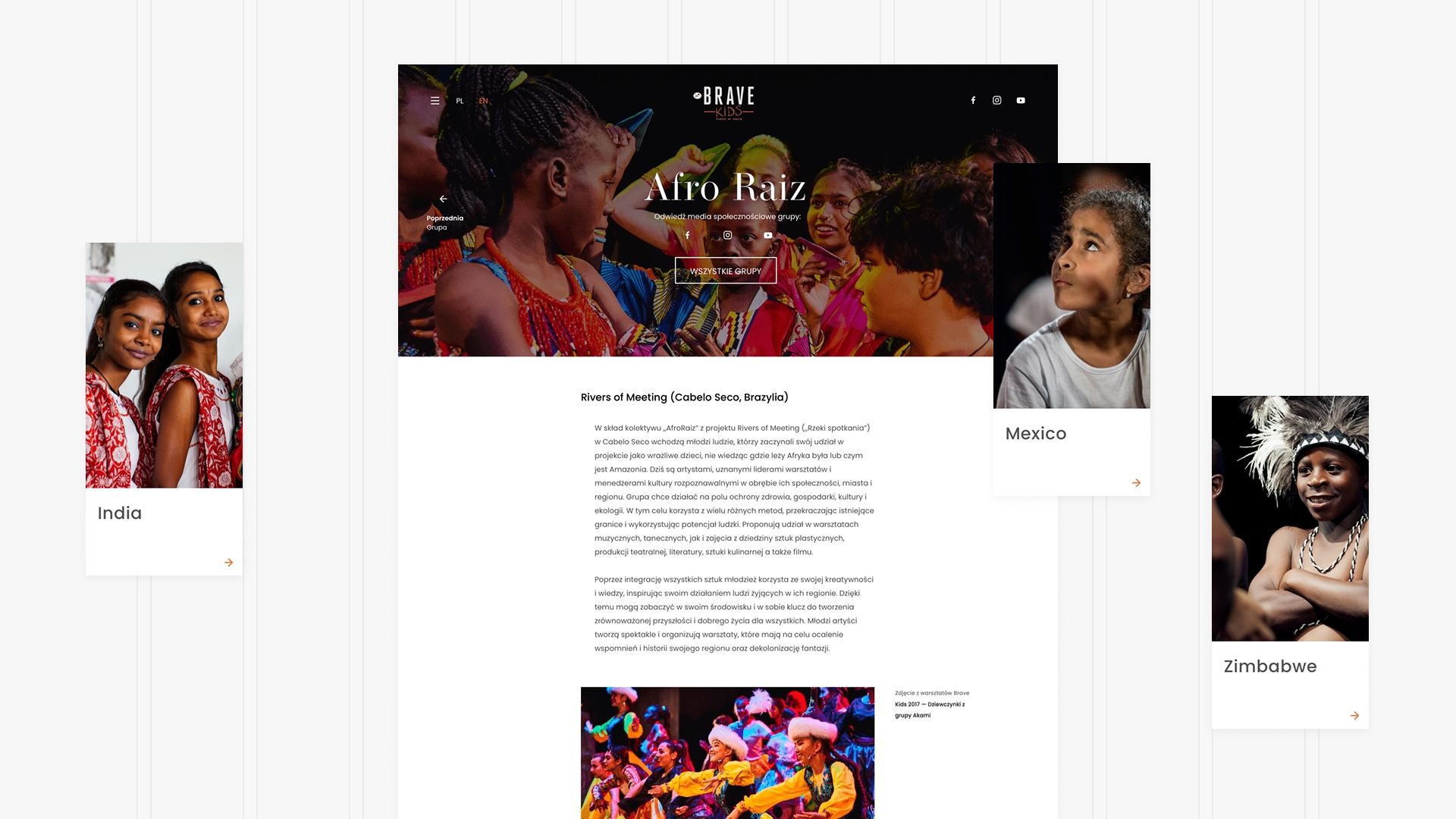 Solution
The primary objective of the project was to revamp an already existing website to make it more functional and visually appealing.

The redesigned website is now user-friendly and accessible to a diverse range of users, highlighting the various backgrounds of the children that attend the festival.
It stays consistent with Brave Kids' visual identity, evoking a sense of warmth, peace, and friendship.
Navigating through the website has become much easier with the new design.
Meaningful Impact and beautiful design
For our people, working with Brave Kids was particularly rewarding, which resulted in immense satisfaction with the results. On one hand, we were able to do the right thing, which gave us a sense of doing something that matters. On the other, we simply delivered a beautiful piece of interesting design.
Amanda Łażewska
People & Culture Manager at hero/dot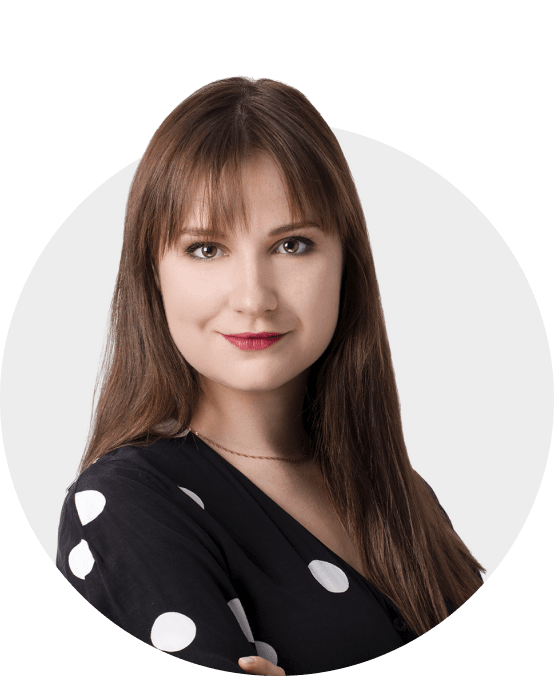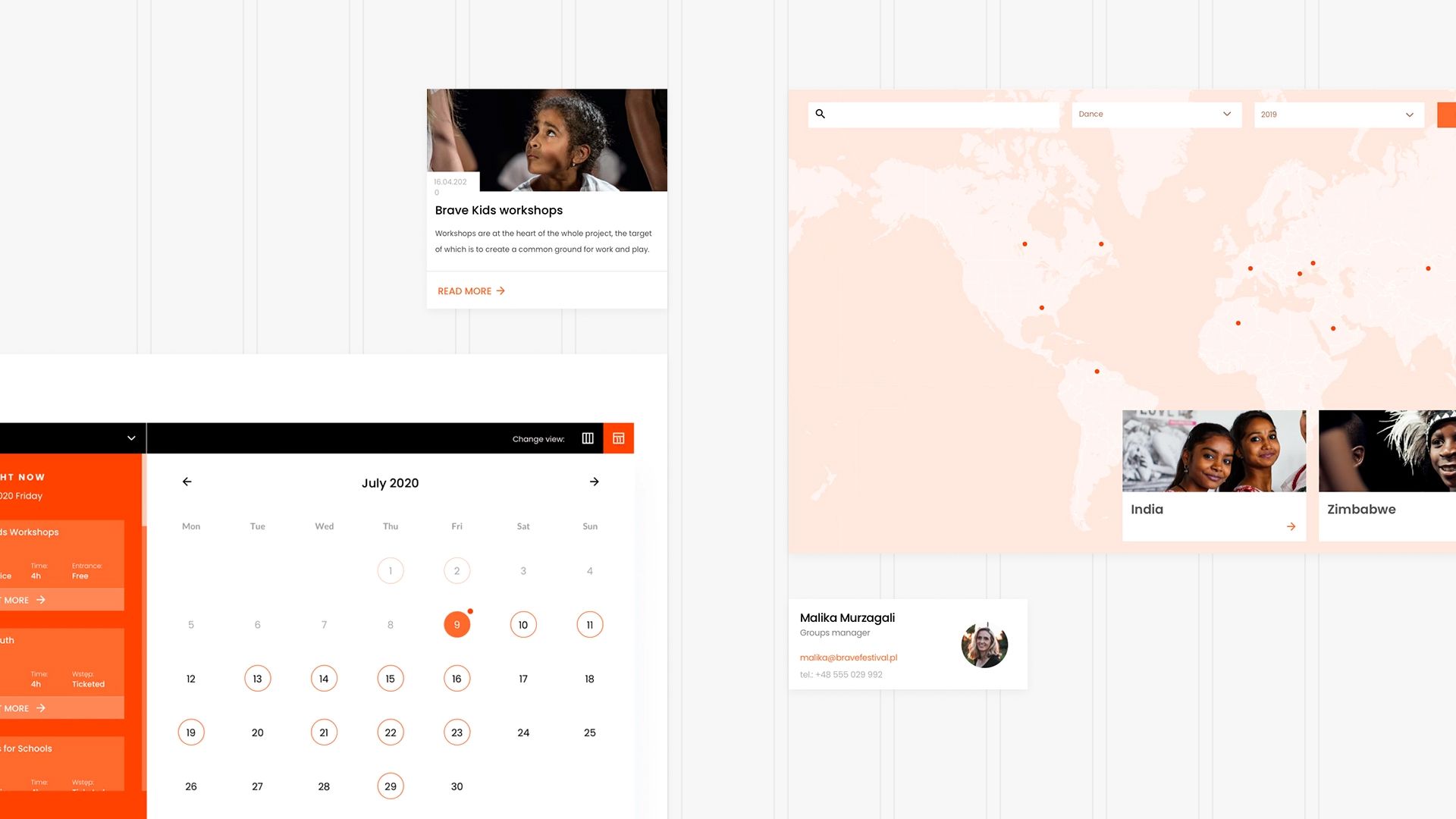 Results
By connecting young people from different countries and backgrounds, Brave Kids makes an impactful contribution to the world we want to live in. Through this voluntary movement, we hoped to stimulate debate and positive change to help address the inequalities facing children around the world.

Do you have a website redesign project that needs to be taken care of? Hero/dot is a multidisciplinary team of developers, designers and strategists, capable of taking full responsibility for your innovation. Be sure to contact us, and inspire change in your industry!