How to Do a Rebranding of a Mid-Size Company? A Hero/Dot Success Story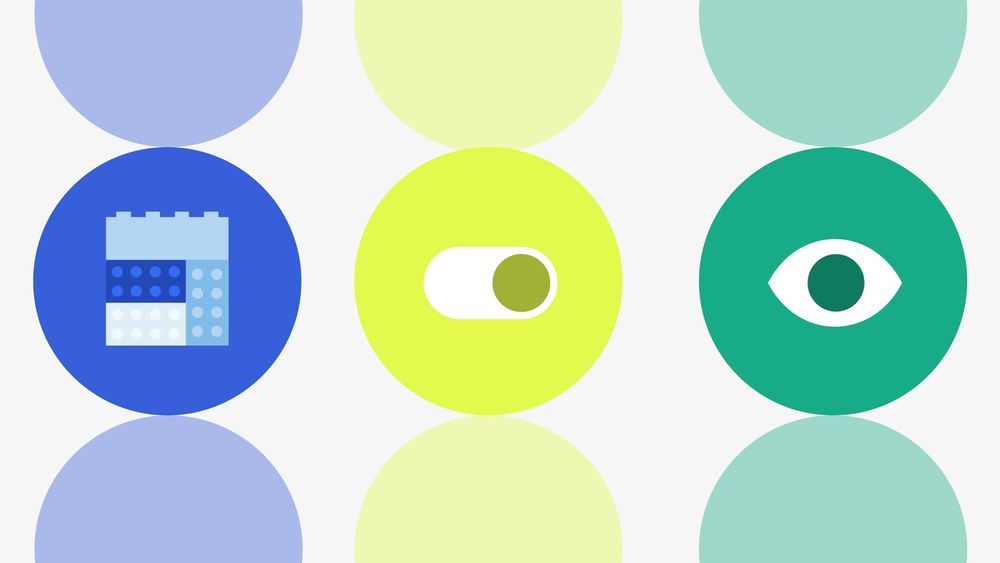 As a company evolves and changes, it's not uncommon for its existing brand identity to no longer align with your company's current goals and values. While rebranding can be a challenging process, it can also be a necessary one to stay relevant and competitive in the market. With courage and a clear plan, rebranding can be conducted successfully. Today, we're excited to share our hard-earned tips for implementing a successful rebranding strategy.
Why Have We Decided to Change Our Existing Branding?
Rebranding is always a challenge. We know what we're saying, as it so happens that we recently underwent one. Let us tell you a little bit more about that!
Hero/dot's journey began in 2013 when two entrepreneurs founded AllinMobile in Wrocław, Poland. Initially, their focus was solely on mobile app development. However, as demand grew for other services, they expanded to include web development and UX/UI design.
In 2019, a partnership with TISA AG prompted a rebrand to HeroDOT, reflecting our new focus. Our company continued to grow and expand services, it has started to outgrow its brand image sooner than expected. In January 2022, we initiated another rebrand to better reflect its evolution and commitment to clients. And so, we embarked on a new journey of rebranding, armed with the knowledge and experience we've gained along the way.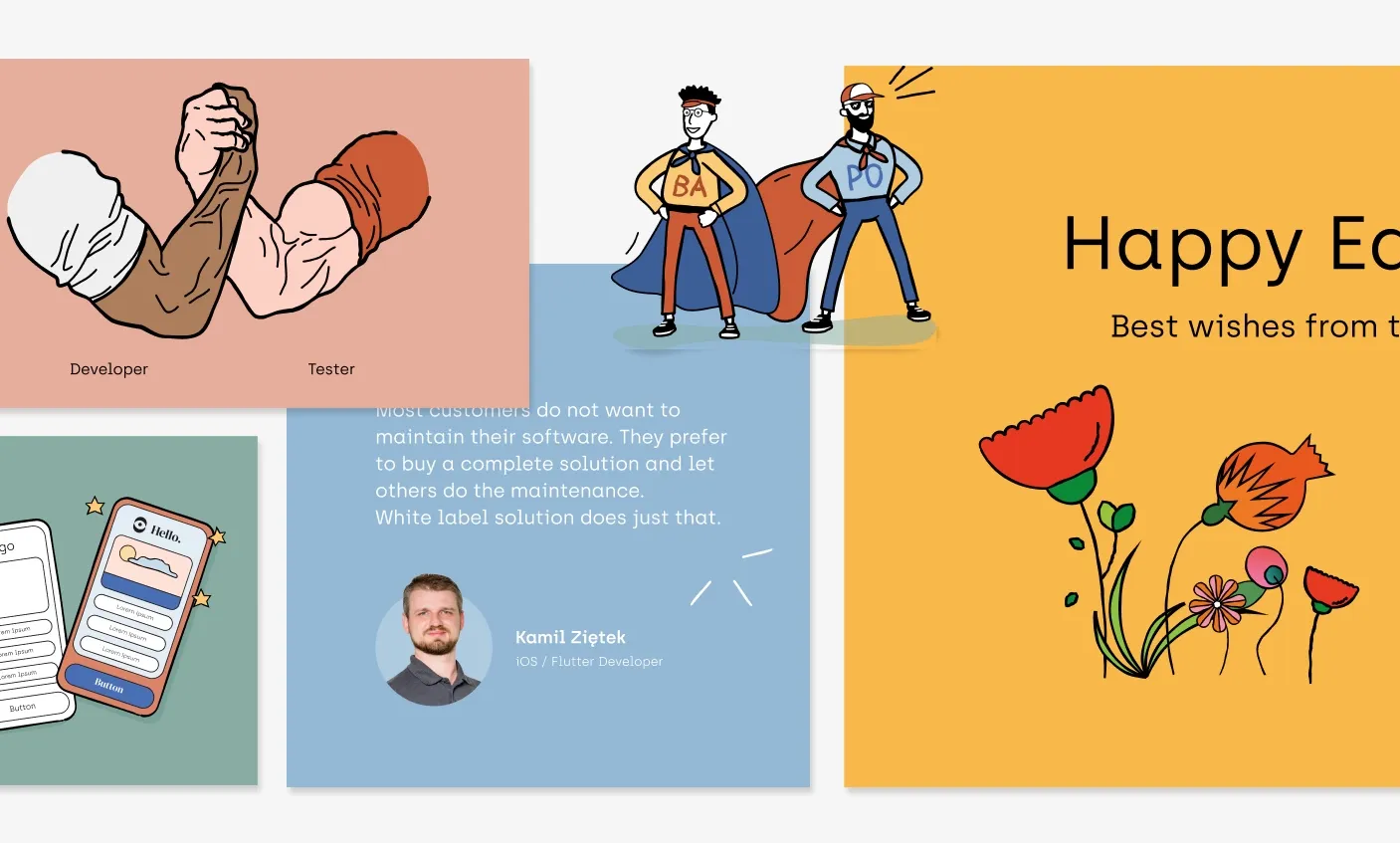 From 2019 to 2022, we proudly presented a captivating visual identity distinguished by its subdued warm colour palette and extensive collection of illustrations. While this aesthetic evoked a nostalgic charm, it no longer aligns with our current brand strategy.

With around 10 years in the market, our company has undergone two rebranding efforts. Some may question why we felt the need to change. However, in our case, each rebranding decision was strategic. We were (and) are set on meeting business goals and staying competitive in an ever-changing market.
The rebranding process isn't just about a "simple" logo redesign or a slight change of brand guidelines. Instead, it's a reflection of your growth and commitment to meeting the needs of your clients. Perhaps more importantly, it requires a shift in how you perceive the brand.
How to leave the old image far behind? When to do it? That's what we explore today!
Signs That Your Company Needs a Brand Refresh
Just like in our case, specific indicators can suggest your company is ready for a successful rebrand. By paying attention to these signs, you can make a well-informed decision that will have a positive impact on your business. So, pay close attention if you could tick off quite a few of these boxes!
Major reasons for rebranding:
Your brand image no longer resonates with your target audience or has failed to build sufficient brand recognition. Always start by thinking about your customer base and potential clients.
Your company's services and focus evolve beyond the scope of your current brand identity.
If your company expands to a new market or changes its business strategy.
When the brand no longer reflects your company's values and mission (or when your company is not aware of its value and mission).
If companies merge or form a new partnership, requiring a new brand identity to represent the new, shared entity.

When you feel that a fresh, updated look could boost your company's visibility and appeal in the market.
Undertaking a complete brand makeover can be a time-consuming and resource-intensive process, and it's crucial to carefully consider this decision before taking action. Especially if you don't have specialists on board who have previous experience with the rebranding strategy!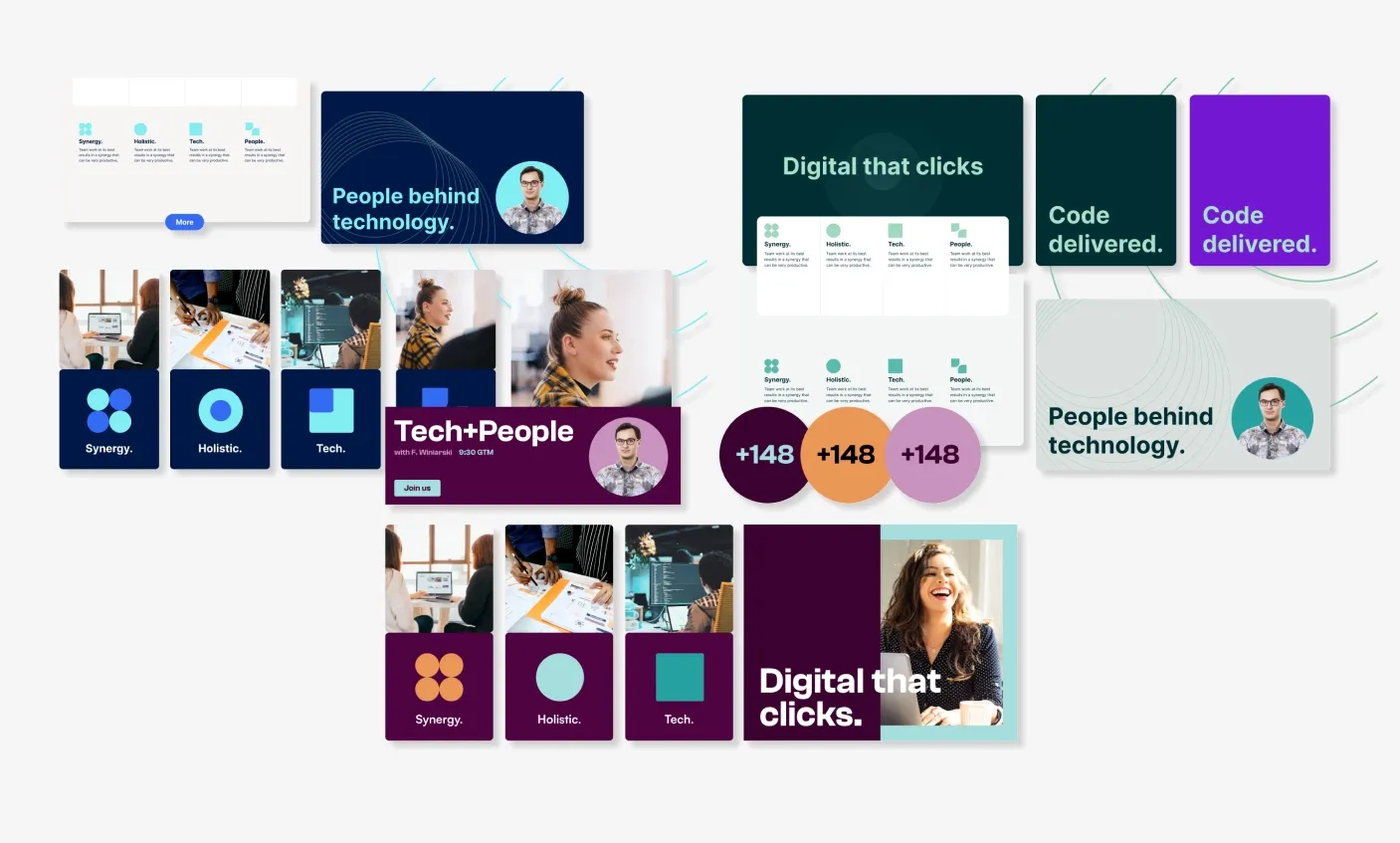 Throughout our creative exploration for our new brand identity, our primary objective was to effectively communicate our core messages. Even though we align three perspectives: technical, creative, and business, it's all meant to highlight our specialization in software development. That's why we thoroughly examined various strategies, mood boards, claims, and more before carefully selecting the one that best emphasized our areas of expertise.
When Rebranding Can Backfire: Situations to Avoid
Rebranding can be a powerful tool to refresh and revitalize a company's image, but it's not always the best option.
Here are some scenarios where it might not be advisable to rebrand:
When the current brand identity accurately reflects the company's values, mission, and services, and resonates well with the target audience.
After undergoing a recent rebrand, a major marketing campaign or a public relations crisis, changing the brand identity could create confusion among customers.
When the brand has significant brand loyalty or a strong brand reputation, it could potentially harm the company's image and bottom line.
During financial or operational challenges, rebranding may not be a practical solution given the limited resources available.
When the company has a long-established history and an emotional connection with customers, changing the brand identity could alienate the loyal fanbase.

In these cases, it may be better to focus on refining the current brand strategy and messaging rather than pursuing a complete rebrand.
Sometimes the biggest enemy of a stakeholder deciding to rebrand (Chief Executive Officer or Chief Marketing Officer) is… subjectivity. So if you are the one who holds the cards and decides on a complete brand overhaul, ask yourself the following questions:
(1) Do you personally like the existing branding?
(2) Would you like the new one to fit your personal preferences?
If you answered (1) no, (2) yes, rebranding would not be advisable unless it's a personal brand.

(3) Have you conducted market research to understand how your clients perceive your brand?
(4) If yes, does your target audience like it?
If you answered yes twice, rebranding isn't necessary.
What To Consider Before Starting Your Rebranding Process?
To successfully execute a rebrand, it's essential to approach it as a creative project and consider various factors that could impact the outcome.
Here are five key areas to focus on.
Step 1: Research
Before starting a rebrand, you should clearly understand why you want to rebrand and what specific goals you want to achieve through the process. This could include:
refreshing your brand image,
targeting a new market,
staying relevant in a changing industry,
or aligning your brand with a new strategic direction.

Conducting thorough market research is essential to identify consumer trends and understand how your brand is perceived by the target audience. We recommend that you start with this crucial step before moving on to the next one. Why? This research will help you make informed decisions about your rebranding strategy. Most importantly, you ensure that it will resonate with the intended audience.
Moreover, as you proceed with your rebranding strategy, you may also evaluate if the original branding outperforms the new one, or if is it the other way around. For example, you can use cost-effective evaluation methods such as A/B testing or focus groups to see if the change makes sense.
A/B testing involves presenting two versions of your brand (the original and the rebranded version) to different segments of your audience. Then, you compare their responses. This allows you to gather quantitative data on whether one version outperforms the other.
Focus groups, on the other hand, involve gathering a small group of individuals who represent your target audience to discuss and provide qualitative feedback on the rebranding. This method helps you understand their opinions, preferences, and perceptions in a more interactive manner.

Our best tip:
Many perceive research as an irrelevant and costly step. However, we do not agree with this approach. Remember, it's important to use a combination of quantitative and qualitative evaluation techniques. By doing so, you can gather a comprehensive understanding of how your brand is performing and how it is perceived by your target audience. You can use the before and after you have decided to embark on your rebranding journey!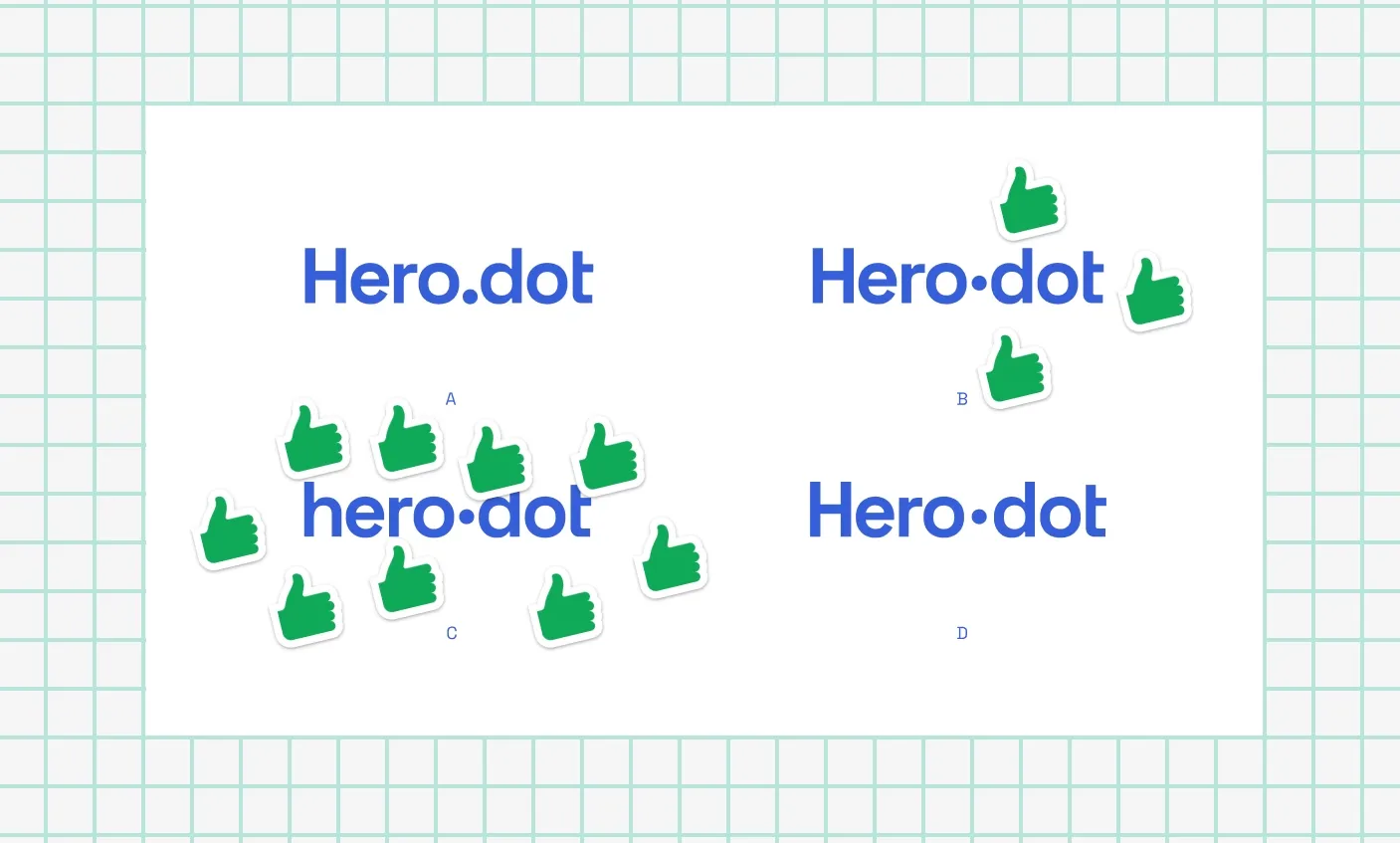 During the process of selecting our final logo design, we also considered the inclusion of a dot element. While the logo received positive feedback internally through A/B testing, we discovered that there could be potential difficulties for the audience in reading our brand name. Some individuals even interpreted our name as "hero dot dot." In response, we shifted our focus to utilizing a dash instead.
Step 2: The Scope
Clearly define the scope of the rebranding project before you move on to the next steps. Establish the goals you want to achieve and which brand elements you must change. Consider whether you will be updating your visual identity, messaging, or both, and ensure the scope is realistic and achievable.
The main deliverable of a rebranding project is typically a comprehensive brand manual, which outlines all of the brand guidelines. It serves as a reference for all stakeholders involved in the brand, such as employees, partners, vendors, and agencies. Why do you need it? To remain consistent across all brand touchpoints!
The Brand Manual typically includes information about the entire brand identity including:
naming,
logo design,
visual identity: typography, colour palette, imagery, and other design elements,
claim or taglines,
the company's vision and mission
the company values,
the brand's personality or archetype,
the brand strategy,
the Tone of Voice (ToV),
brand's audience (including specific personas),
brand positioning,
messaging strategy.

Our best rebranding tip:
To successfully rebrand, you might want to start by analysing your existing brand identity. Carefully study which brand elements no longer serve you. For example, changing the company's name is not advisable if it has granted you sufficient brand recognition. Meanwhile, the company's mission statement may be no longer up-to-date.

Afterwards, you can create a plan for developing a new brand identity that better reflects your company's identity and communicates your desired message to your target audience.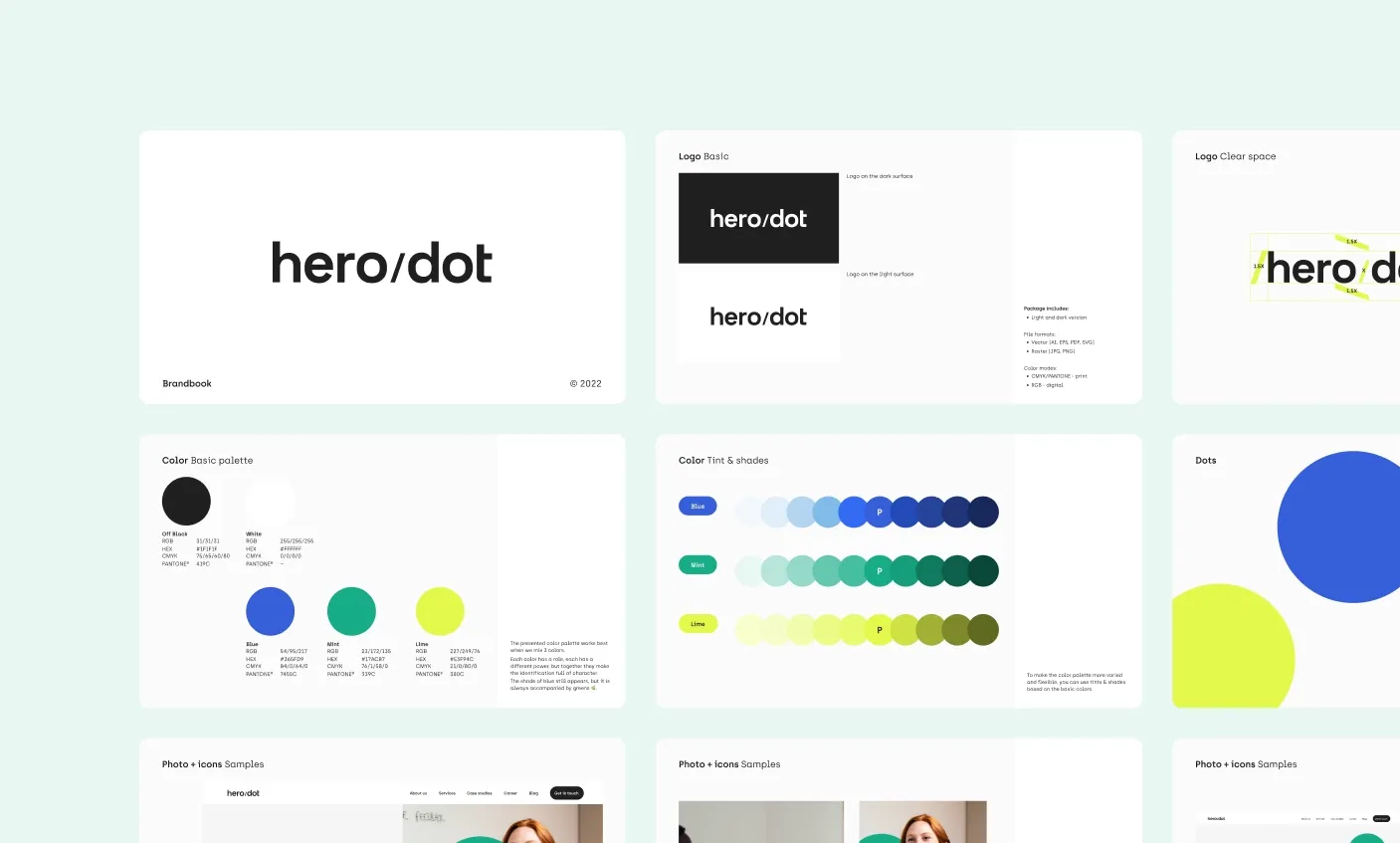 Our Brand Book serves as a comprehensive handbook for all Graphic and UX/UI Designers within our organization. To ensure accessibility, we have leveraged the collaborative platform Notion, making brand assets easily available to all professionals at hero/dot. However, it's worth noting that marketing team deliverables are featured separately.

For instance, the Tone of Voice guidelines are presented in a specific document, allowing copywriters to access them with just a few clicks. Consequently, instead of relying on a single lengthy pdf document, we have opted for a set of organized folders that function collectively as our Brand Book. This approach has proven to be highly beneficial for our company. Don't be afraid to think a little bit differently. Work out a solution that works for your team!
Step 3: The Team
Ensure you have a dedicated and qualified team that will oversee the rebranding process. This could include members from different departments such as marketing, design, culture, and communication. Brand Strategists, Graphic Designers and Creative Directors are usually the key players in a successful branding project.
You may also want to involve key stakeholders from across the organization to provide input and ensure buy-in. Moreover, they can be of great assistance. For example, sales professionals are well-informed about your current target audience persona for lead qualification.
Engaging employees in the rebranding process can help build a sense of ownership and excitement around the new brand identity. They can also provide feedback on how the brand is received by internal stakeholders and how it might impact day-to-day operations.
Our best rebranding tip:
Assess whether you have an internal team to handle the project or if you need to outsource certain tasks. At hero/dot, we have a special task force to handle the complexity of branding efforts – Engagement Designers – so if you're in need, the contact button is on the top navigation bar.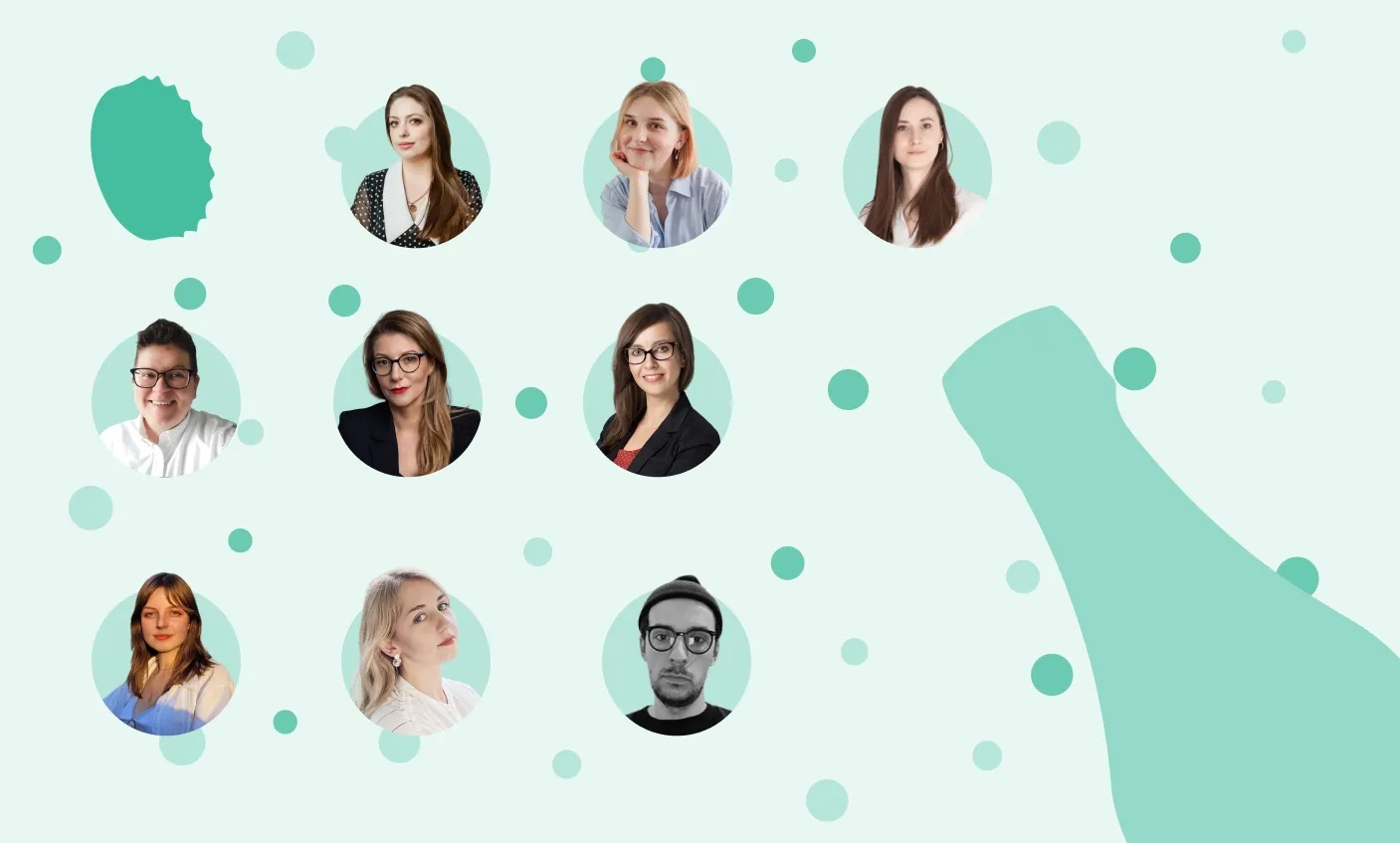 Shut out to all Heroes who contributed to our new branding! Our team featured Engagement Designers, who acted as creative directors, brand strategists and copywriters during the process. Meanwhile, the Design Team worked hard on conveying the brand strategy through a powerful visual identity and the UX/UI of our new website, which we will launch shortly. We also involved Communication Design specialists who have highlighted the essence of our employer branding strategy. Finally, the process has also involved numerous stakeholders across the organisation, who have greatly impacted the selection of final deliverables.
Step 4: The Resources
Evaluate your internal capabilities and resources to determine if you have the necessary support and infrastructure to undertake a rebranding process. This includes assessing your team's expertise, budgetary constraints, and the availability of external resources, such as design agencies.
Also, rebranding can be a costly endeavour, so it's important to have a marketing budget in place that includes all the necessary resources. This includes funding for strategy, design, ongoing marketing efforts and even website development, as well as the time and bandwidth to manage the project.
Moreover, after the rebrand launch, you will need to update your entire digital and offline presence.
That includes:
web design,
social media channels,
all marketing materials,
legal documents,
email templates,
presentations,
business cards,
signage,
banners,
packaging design,
employees' background on LinkedIn,
and sometimes even office decor.

We could go like this forever!
Our best rebranding tip:
Plan your budget not only for the research, strategy and design phases but also implementation. When creating software, delivering a great UX/UI design is not the same as a fully coded and developed product. Similarly, you have not completed your rebranding until it has seen the light of day across all marketing channels. And that takes time!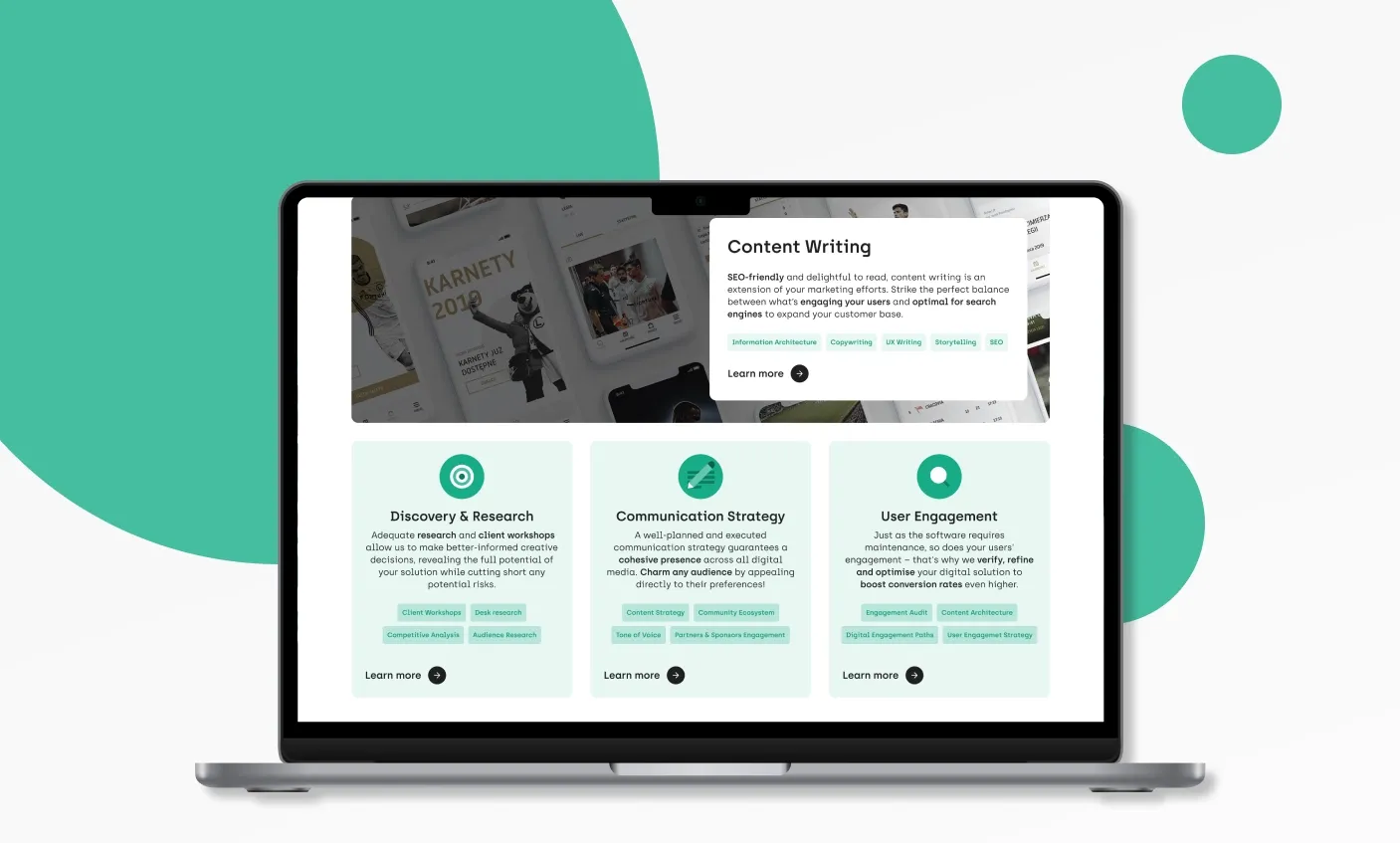 Soon after we completed the rebranding process, our focus shifted towards developing a brand-new website. Each of our services is colour-coded. For instance, software development is consistently highlighted using the blue colour, graphic and UX/UI design are associated with lime, and Engagement Design is represented by mint.
Step 5: The Timeline
Before you start the rebranding process, we recommend that you have completed all the previous steps.
Now, it's high time that you:
Break down tasks. Divide the rebranding process into smaller tasks and milestones. Assuming that you have completed the research phase, consider tasks like creative concept development, design revisions, content creation, finalizing brand guidelines and website development.
Consider dependencies. Identify any tasks that are dependent on the completion of other tasks. Ensure that the timeline allows for proper sequencing and coordination between different activities. This will help prevent bottlenecks and ensure a smooth flow of work.
Allow buffer time to accommodate unexpected delays or revisions that may arise during the rebranding process. This will help you stay on track even if there are unforeseen challenges.
Communicate and coordinate. Share the timeline with all stakeholders and team members involved in the rebranding. Ensure that everyone is aware of their roles, responsibilities, and the timeline they need to follow. Track progress and address any issues through daily or weekly meetings.

But above all, set realistic deadlines for each task based on their complexity, dependencies, and the resources available. Consult with your team or any external agencies involved in the rebranding to determine feasible timelines for each activity.
Our best rebranding tip:
Even if your rebranding team is a self-organizing one, it's important to consider the time required for communication. The more stakeholders you invite to partake in the process, the longer it will take. Make sure you allow sufficient time for meetings, revisions and approvals to avoid delays or rushed outcomes.
Design Your New Brand Identity
What is brand identity? Brand identity refers to the distinct and unique characteristics, values, and visual elements that define a brand. A well-defined one encompasses the entire brand guidelines. It helps create recognition, establish credibility, and evoke emotions or perceptions that resonate with the target audience.
For now, we focus only on the essentials: brand personality or archetype, mission, vision, values, visual identity, naming, tagline and logo. However, it's also important to highlight that these are not all deliverables you might want to consider in your scope.
Without further ado, let's dive deep into some of the most essential elements of your redesigned brand.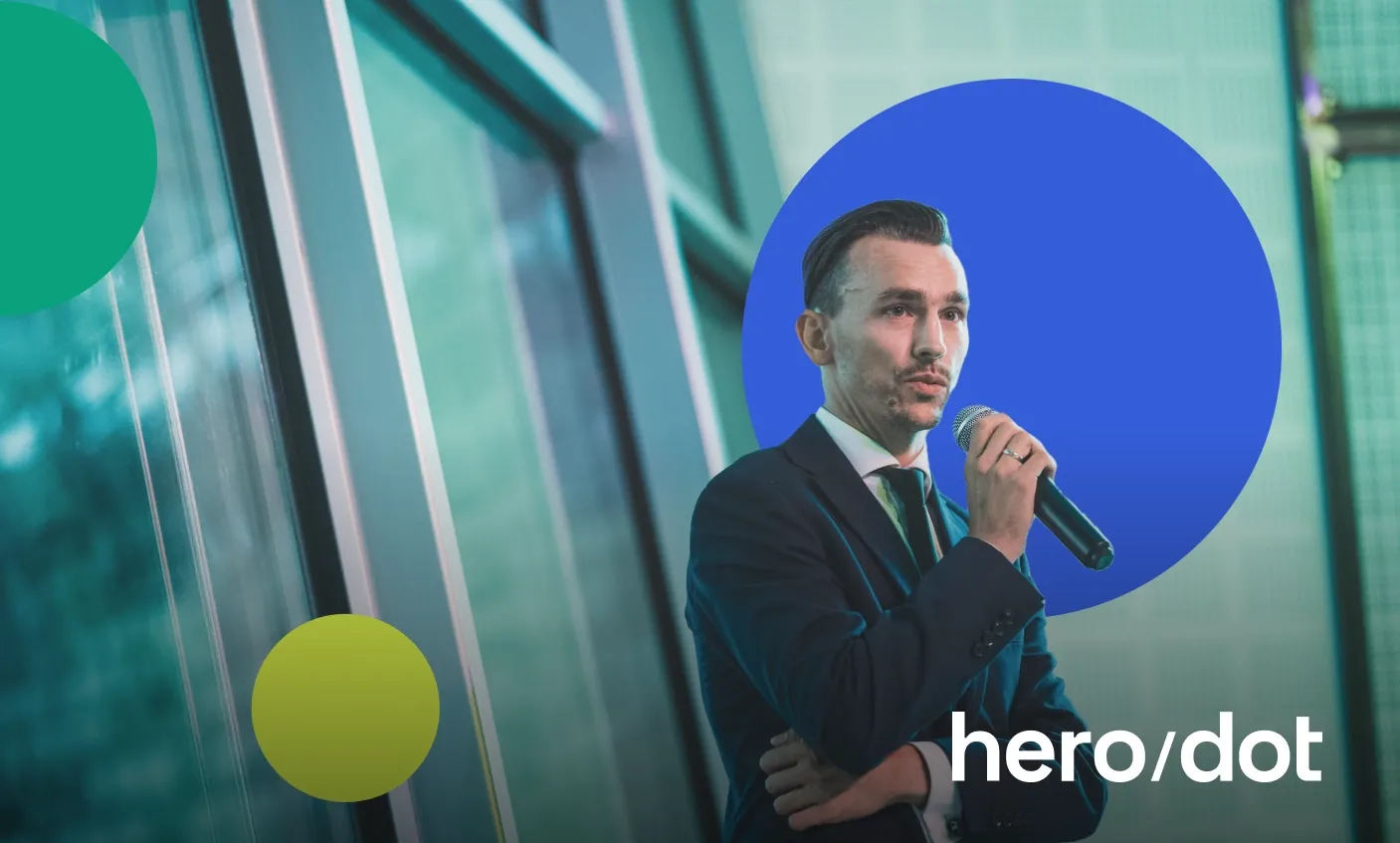 What Is Brand Personality or Archetype?
Brand personality or archetype refers to the set of human characteristics, traits, and qualities that are attributed to a brand to create a distinct and relatable identity. It is a way of personifying the brand and giving it unique characteristics that resonate with the target audience.
Brand personality helps shape how consumers perceive and connect with a brand, allowing them to form emotional connections and associations. Archetypes, inspired by Carl Jung's and Carol S. Pearson's theories, are commonly used as a framework to define brand personalities. Each archetype represents a specific set of traits and values.
By aligning with a specific archetype, a brand can evoke particular emotions, establish a consistent Tone of Voice, and forge a deeper connection with its audience.
If you're eager to delve deeper into the fascinating world of brand archetypes, be sure to follow us on social media and stay tuned for our upcoming publications. We have exciting plans to explore this topic in detail and provide you with valuable insights. Don't miss out on the opportunity!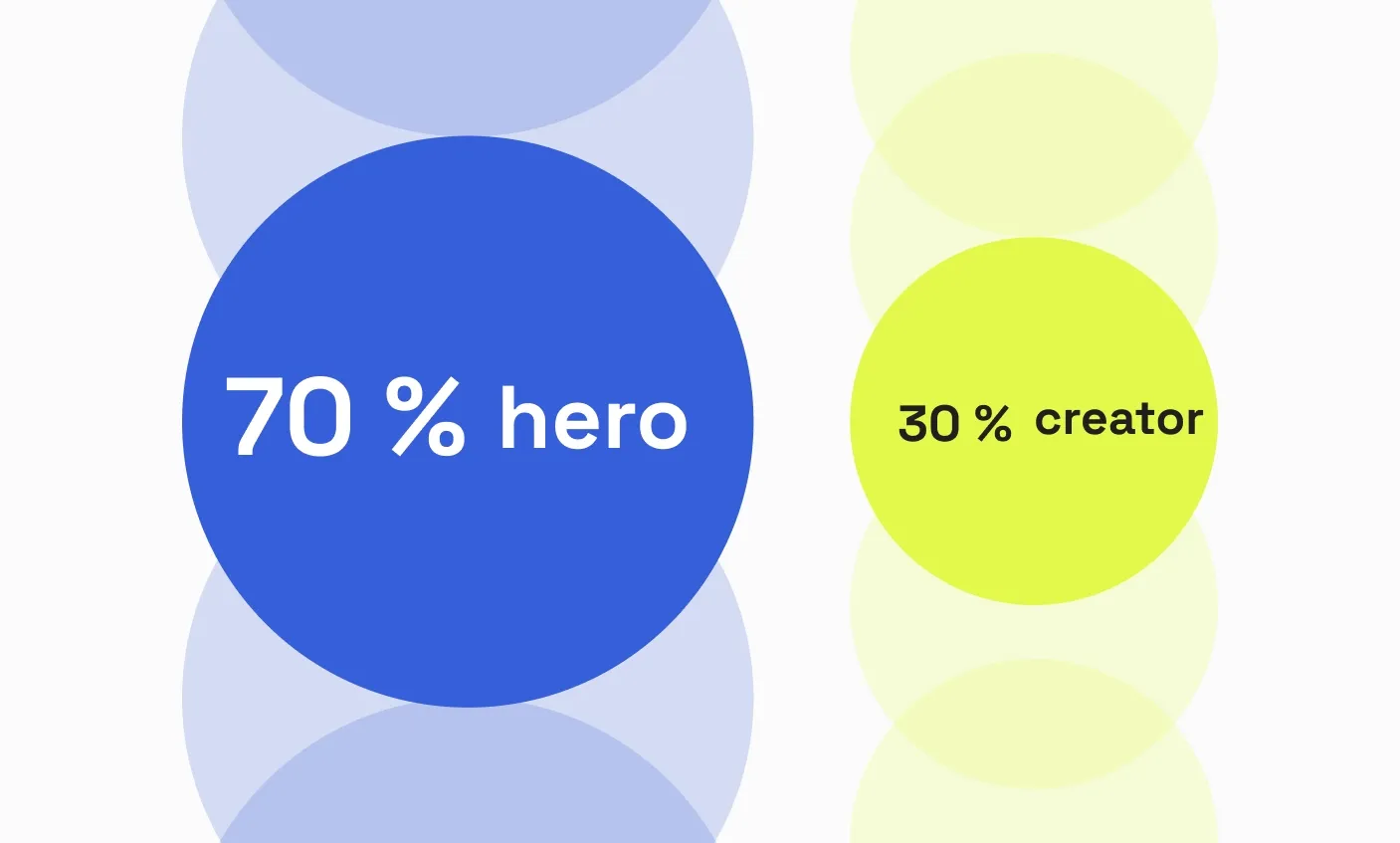 What Are Mission, Vision And Values?
Designing an effective mission, vision, and values is crucial for defining the purpose, direction, and guiding principles of an organization.

Here are some steps to help you design them:
Vision Statement
Envision the desired future state or the long-term aspirations for your organization.
What impact do you want to make?
What do you aspire to achieve?

Consider the broader impact of your organization beyond its immediate goals and objectives. Then, create a compelling and forward-looking statement that paints a vivid picture of the future you are working towards. It should inspire and motivate both internal and external stakeholders.
Mission Statement
Start by identifying the core purpose and reason for your organization's existence.
What is the primary function or service you provide?

Consider the specific needs or problems your organization aims to address and the target audience you serve. Then, craft a concise and clear statement that encapsulates your organization's mission. It's important to choose a memorable and inspiring mission that reflects the essence of what your organization does.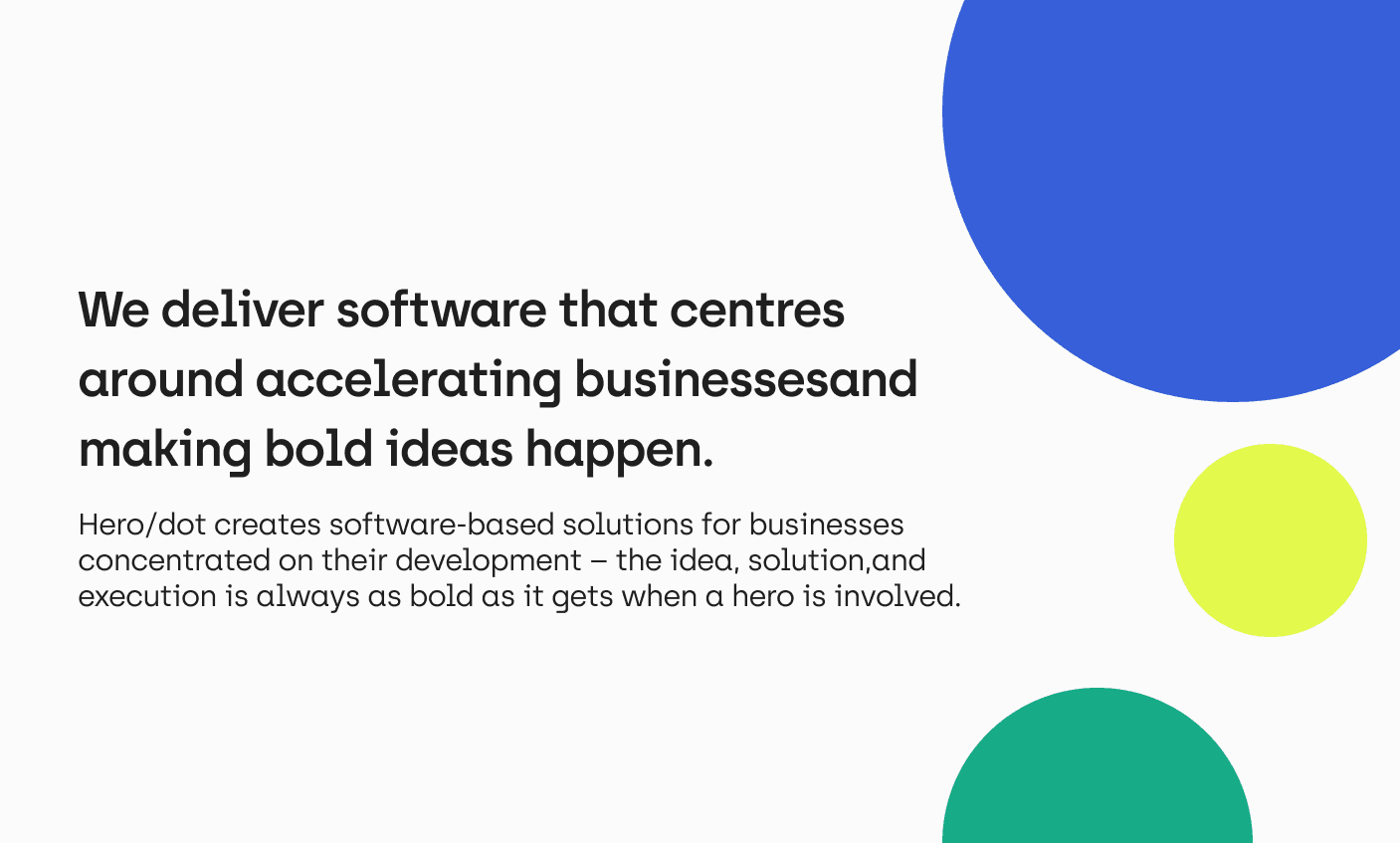 Brand Values
Identify the core principles, beliefs, and behaviours that define your organization's culture and guide its actions. Then, reflect on the qualities and characteristics important to your organization. These values should be authentic, meaningful and distinguishable.
What values are critical for success and align with your mission and vision?
What values does your company currently exhibit in daily work?

Choose a set of core values that reflect your company's identity and culture. Afterwards, describe each value in a clear and concise manner, highlighting its significance and how it shapes the organization's decisions and behaviour.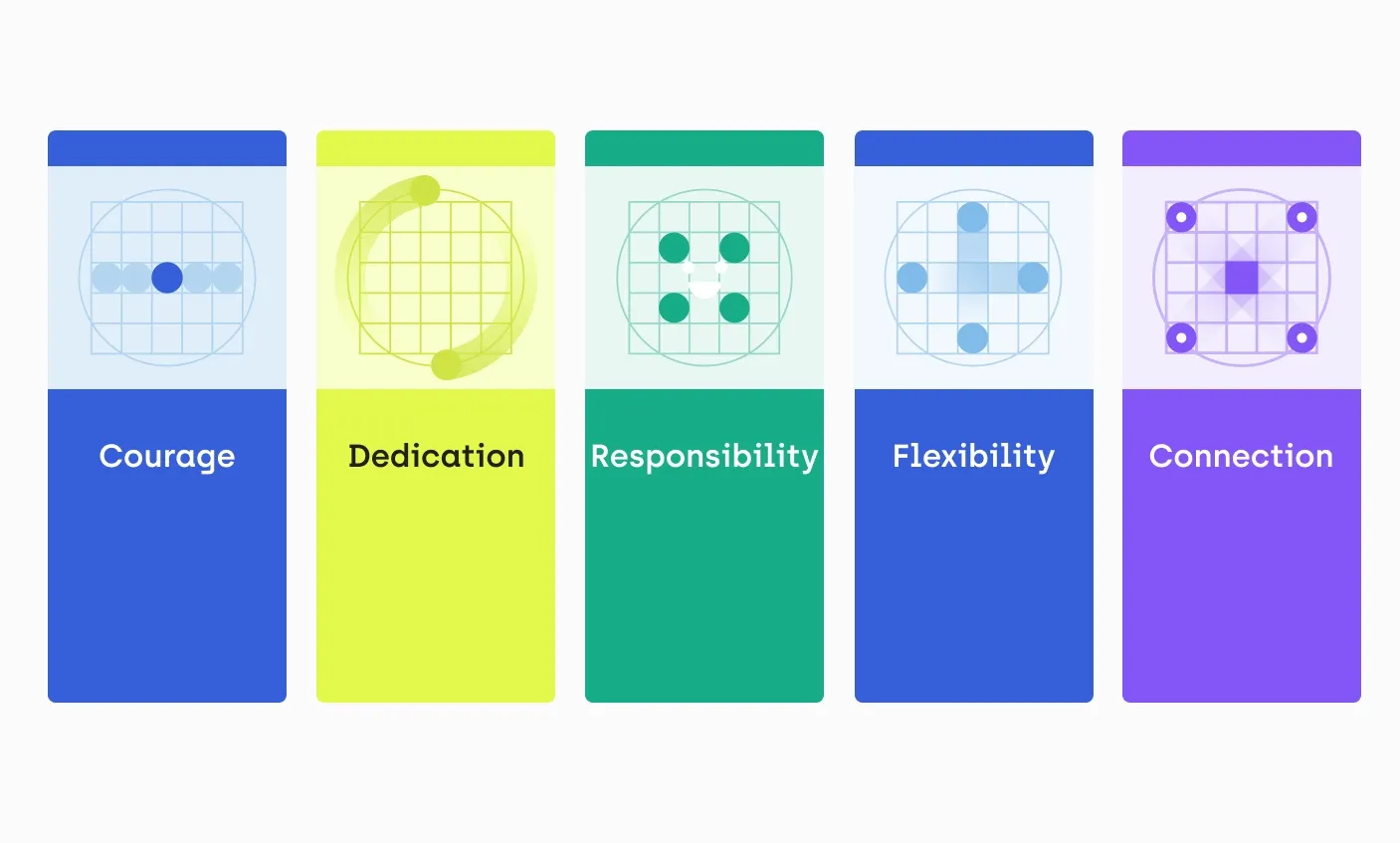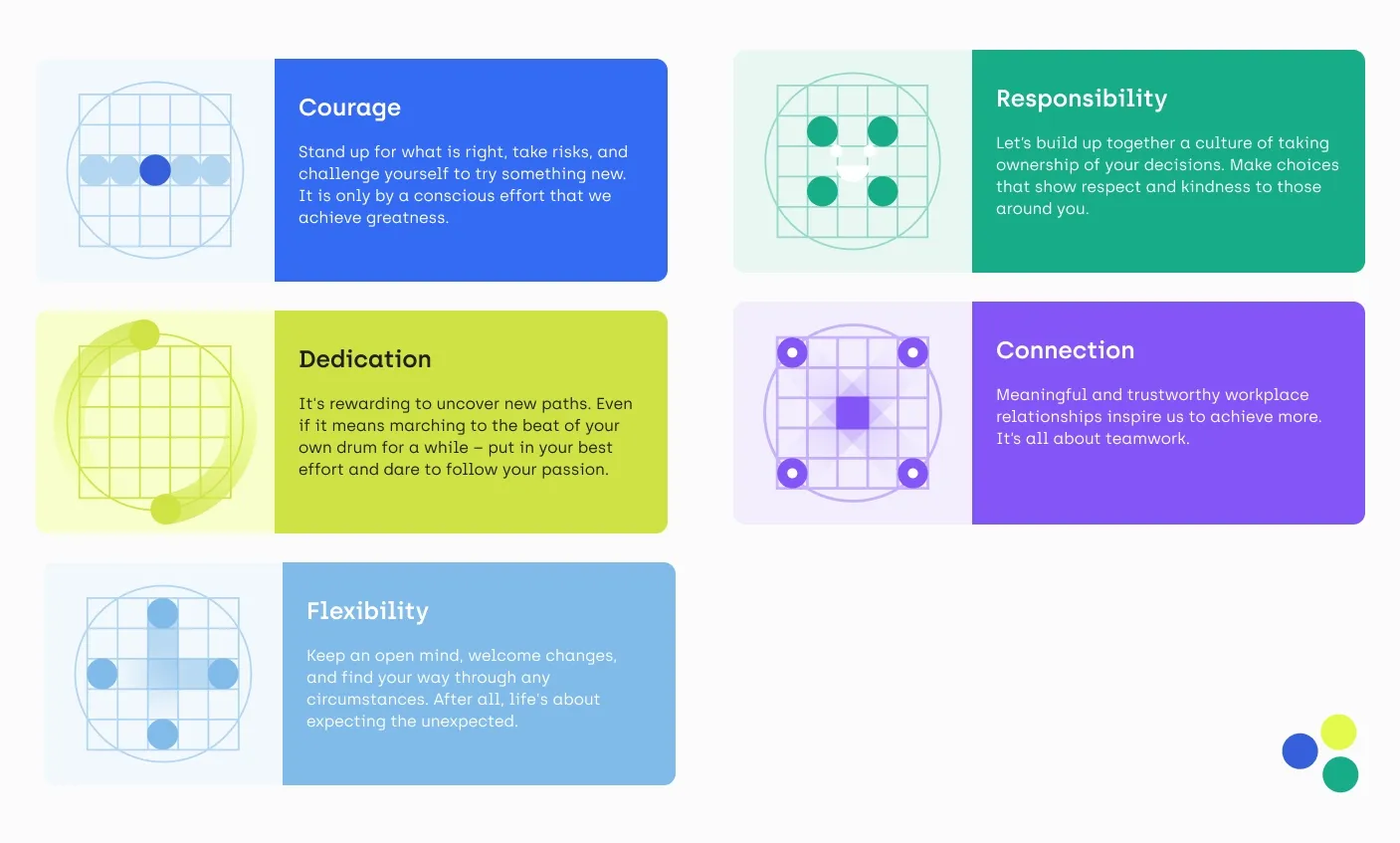 Best Rebranding Tips:
Involve stakeholders or employees in the process to ensure a collective understanding and buy-in.
Use inspiring and positive language that aligns with your organization's tone and personality.
Make sure the statements are aspirational but still realistic and achievable.
Continuously evaluate and review the statements to ensure they remain relevant and aligned with the organization's goals and values.

Once you have designed your mission, vision, and values statements, effectively communicate them throughout your organization and use them as a guiding compass for decision-making, goal-setting, and strategic planning.
They should inspire and guide both internal and external stakeholders and provide a sense of purpose for the organization.
How to Design Naming & Taglines?
Define Brand Attributes
Clarify your brand's unique value proposition, values, and personality traits. Consider what sets you apart from competitors and what emotional or functional benefits you offer to your target audience. You might also create a list of words or phrases that encapsulate these brand attributes. Consider using them as inspiration during the naming and claim/tagline development process.
Research And Brainstorm
Start by conducting thorough research to understand your target audience, competitors, industry trends, and market insights. Identify key themes, words, or concepts that resonate with your brand and differentiate you from competitors.
Next, gather a diverse team of creative thinkers, including a creative director, marketing professionals, copywriters, and designers, to participate in brainstorming sessions. Encourage open and collaborative discussions to generate a wide range of ideas without any judgement.
In a 1 hour session, each team member could generate up to 50 ideas. Why? That's how creativity works! First, you need to get rid of all the first things that come to mind, before you really start thinking out of the box. Encourage the team to opt for different naming options, such as:
descriptive names (describing what you do),
suggestive names (evoking a feeling or association),
or invented names (creating a unique and memorable word).

Afterwards, the team may choose their favourites collectively. It's important to narrow down the list of potential name options to a shortlist of the most promising ones. Evaluate each option against your brand strategy, target audience, and overall brand identity.
Test the potential names for legal availability, domain name availability, and cultural sensitivity. Ensure the name aligns with your brand positioning and is easy to pronounce, spell, and remember.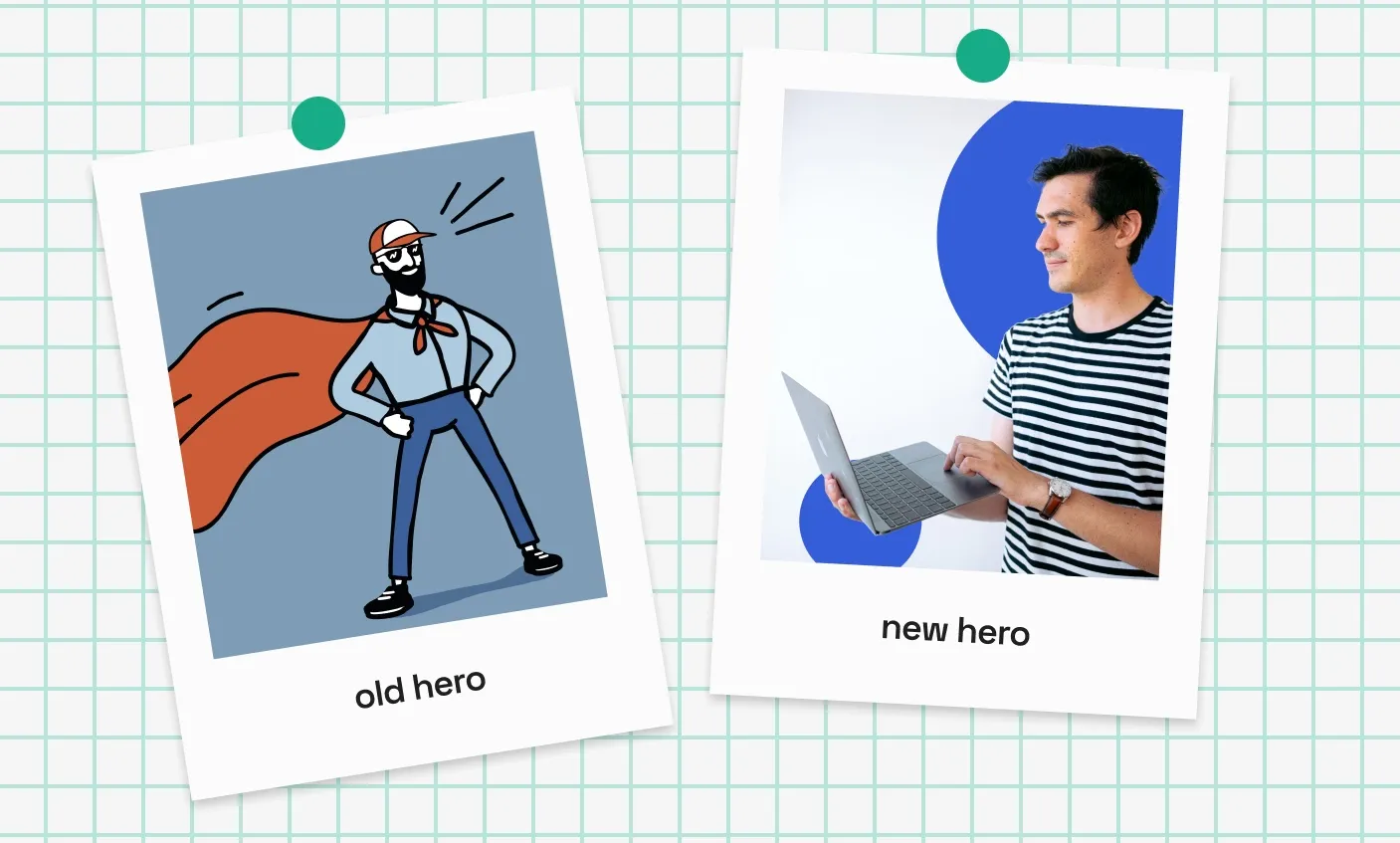 Claim or Tagline Development
Both the claim and tagline are clear, concise statements that encapsulate your brand. However, a claim is a more factual statement or proposition made by a brand about its products or services. For example, TISA's "We code sports" is a claim, as it relates to its services. Meanwhile, a tagline is a short, memorable phrase or slogan that is used to convey the essence of a brand or product. It often accompanies the logo. Apple's "Think different" or Nike's "Just do it" are well-known examples of taglines.
To create one for your refreshed brand, you might want to start with your USP (or Unique Selling Points). List our rational and emotional benefits of your target audience based on the persona template. Try to convey them through the claim or tagline. You might follow the same brainstorming process as we depicted above.
If you lean more towards rational benefits based on the advantage of your product or service, opt for a claim. If it's more about how your target audience feels, consider a tagline. Either way, use strong language, vivid imagery, or wordplay to make it more engaging and memorable.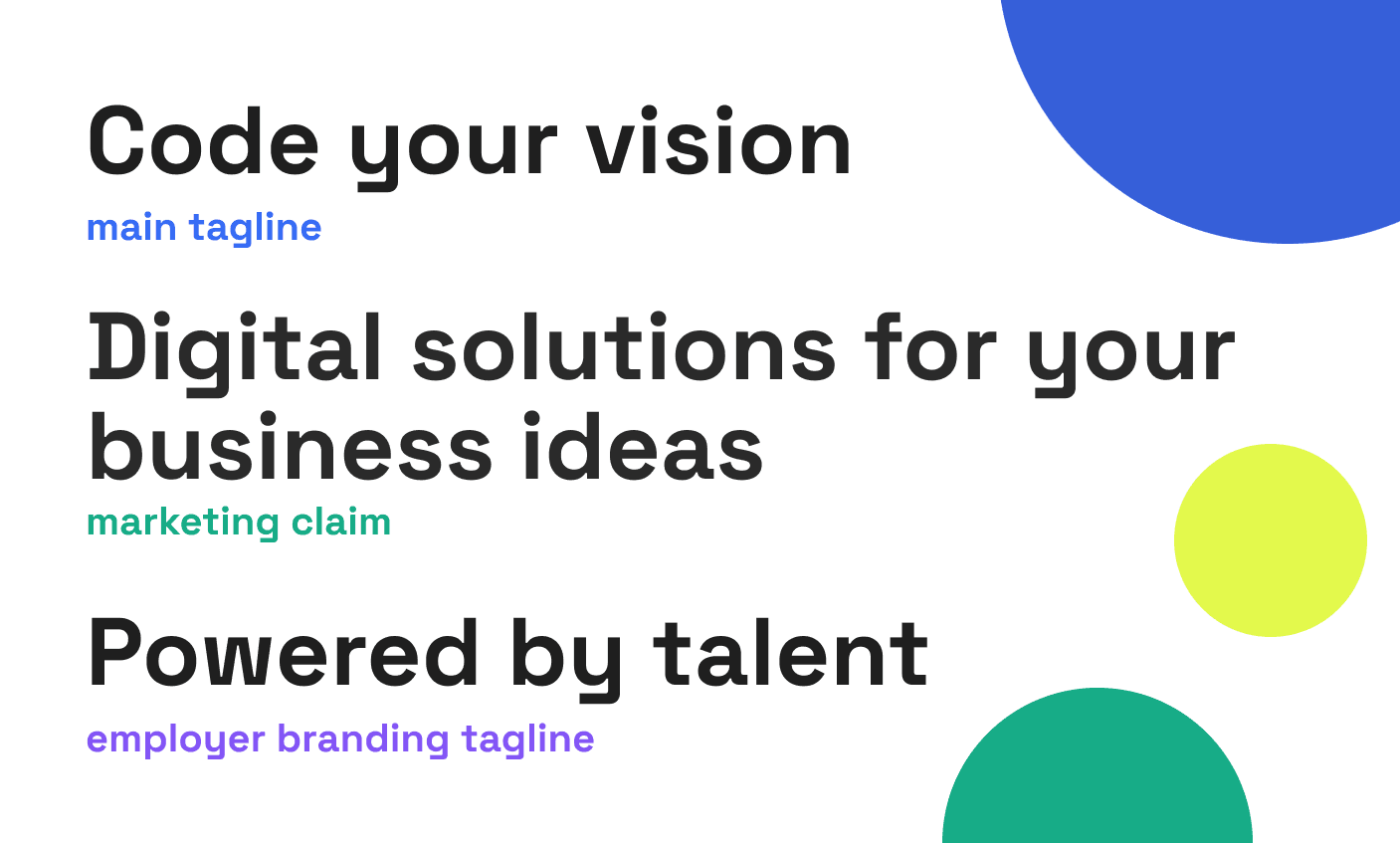 Evaluation and Feedback
Lastly, gather feedback from internal stakeholders, such as employees and key decision-makers. It's also advantageous to use external sources like focus groups or surveys. Consider their perspectives and insights to refine and select the final name and claim or tagline.
How to Design a New Visual Identity?
First, determine the key visual elements that will represent your brand. This includes designing a logo, selecting a colour palette, choosing typography, and defining imagery or graphic elements. Afterwards, it's important to Create a brand mood board or visual inspiration board that represents the desired look & feel of your brand. We usually opt for three mood boards to choose from in our branding projects.
As you design your visual identity, be prepared for multiple iterations and refinements. Seek feedback from stakeholders, design professionals, and target audience members to ensure that the visual elements effectively communicate your brand's identity and resonate with the intended audience.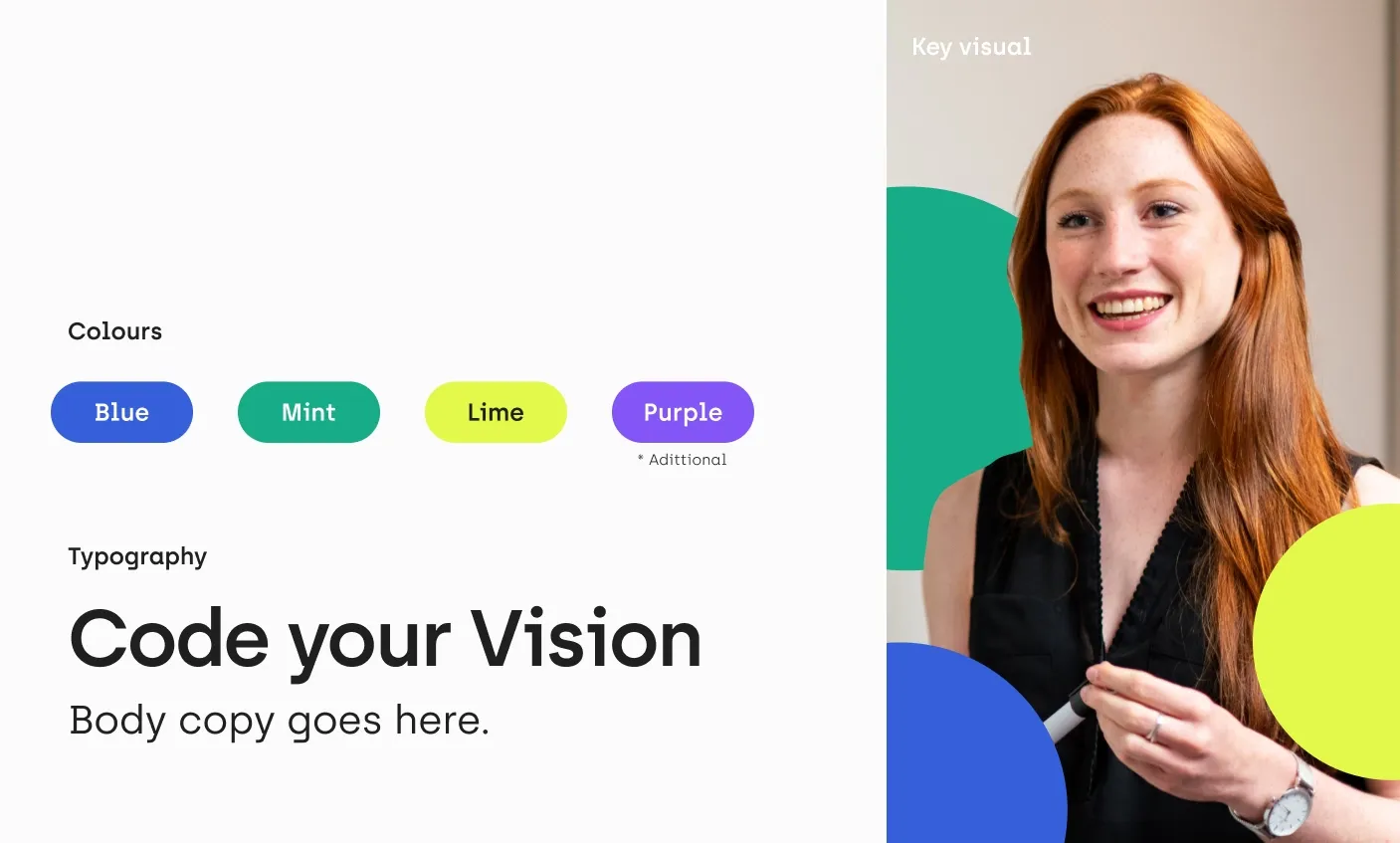 Colour Palette
Select a colour palette that reflects your brand's personality and evokes the desired emotions. Remember that colours can convey specific meanings and associations. Therefore, you might want to choose them carefully to align with your brand's values and resonate with your target audience. For example, orange is a colour of energy and optimism in Europe, but it represents mourning and loss in the Middle East.
Typography
Choose typography that complements your brand's identity and enhances its visual appeal. Select fonts that are legible, appropriate for your brand's tone, and align with your brand's personality. Consider using a combination of fonts for different purposes, such as headings, body text, and call-to-action elements.
Imagery and Graphic Elements
Determine the style and type of imagery that will be associated with your brand. This could include photography, illustrations, or specific graphic elements that convey your brand's aesthetic.
Create Design Guidelines
Develop a set of design guidelines or a brand book that outlines how the visual elements should be used. This will ensure consistency across different platforms and materials, providing clear instructions for designers and stakeholders working with your brand.
Once your new brand book is finalized, implement it across all brand touchpoints consistently. This includes your website, social media profiles, marketing materials, packaging, and any other customer-facing materials. Regularly review and update your visual identity as needed to stay relevant and aligned with your brand's evolution.
How to Design a New Logo?
Research & Brand Analysis
Start by clarifying your brand strategy and consider the emotions, associations, or messages you want your logo to convey. This will help guide the design process and ensure alignment with your brand identity. Then, analyze your existing logo and evaluate its strengths and weaknesses. Determine what aspects need to be retained or improved upon in the new logo design.
You can also prepare a mood board, assuming that you haven't done so before crafting the visual identity. It's extremely important to seek inspiration both within the industry and outside of it. Behance may be useful for this purpose! Before you start sketching your ideas, it may be beneficial to consult the mood board with key stakeholders to ensure buy-in and understanding of the concept.
Concept Development
Generate multiple logo design concepts based on your brand's personality and attributes. Experiment with various shapes, symbols, typography, and colour combinations to explore different visual directions.
You may sketch or digitally create rough versions of the logo concepts to visualize how they might look. Focus on simplicity, scalability, and clarity to ensure that the logo is versatile and works well across different mediums.
Then, refine! Choose appropriate typography that reflects your brand's personality and is legible across different sizes and mediums. Consider custom typefaces or modifications to create a unique and recognizable typographic treatment. Next, select a colour palette that aligns with your brand's attributes and evokes the desired emotions. Colours should be chosen carefully, considering their psychological impact and cultural associations.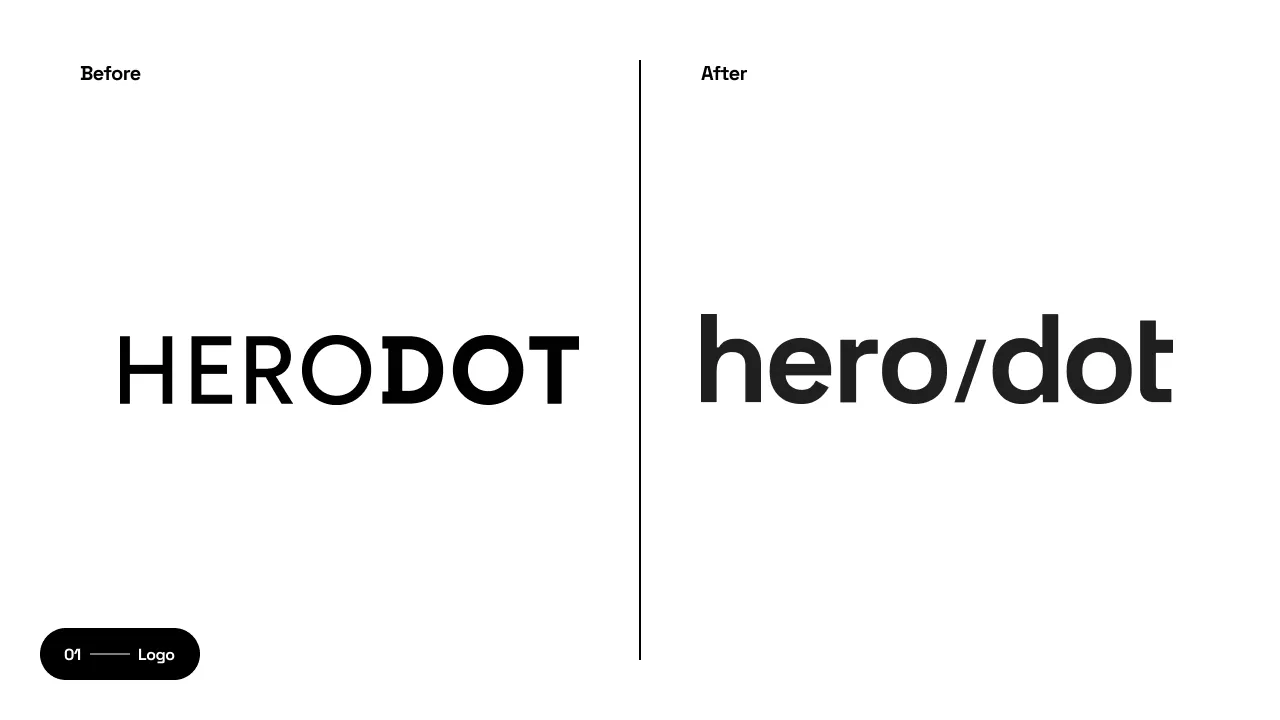 Refinement and Feedback
Then, you might want to seek feedback from internal stakeholders, such as your team, employees, and key decision-makers, to gather diverse perspectives and insights. Consider their input and make necessary adjustments to improve the logo designs. Then, conduct A/B testing to select the most promising logo concepts. Pay attention to details, proportions, and balance to create a visually pleasing and harmonious logo.
Finalization and Presentation
Select the strongest logo design that best represents your brand identity and resonates with your target audience. Ensure it is distinctive, memorable, and timeless.
Create a presentation showcasing the finalized logo design, explaining the rationale behind its elements, and how it aligns with your brand strategy and positioning. After the choice has been confirmed, prepare different versions of the logo, including variations for different backgrounds, sizes, and applications (e.g., full colour, monochrome, vertical, horizontal).
Ensure that designers or agencies create high-resolution and vector-based versions of your logo. The logo files must be easily accessible in the brand book. Unquestionably, it would be advisable to update all relevant touchpoints with the new logo. This includes your website, social media profiles, marketing collateral, signage, packaging, and any other brand assets. Consistency is key to reinforcing your new brand identity.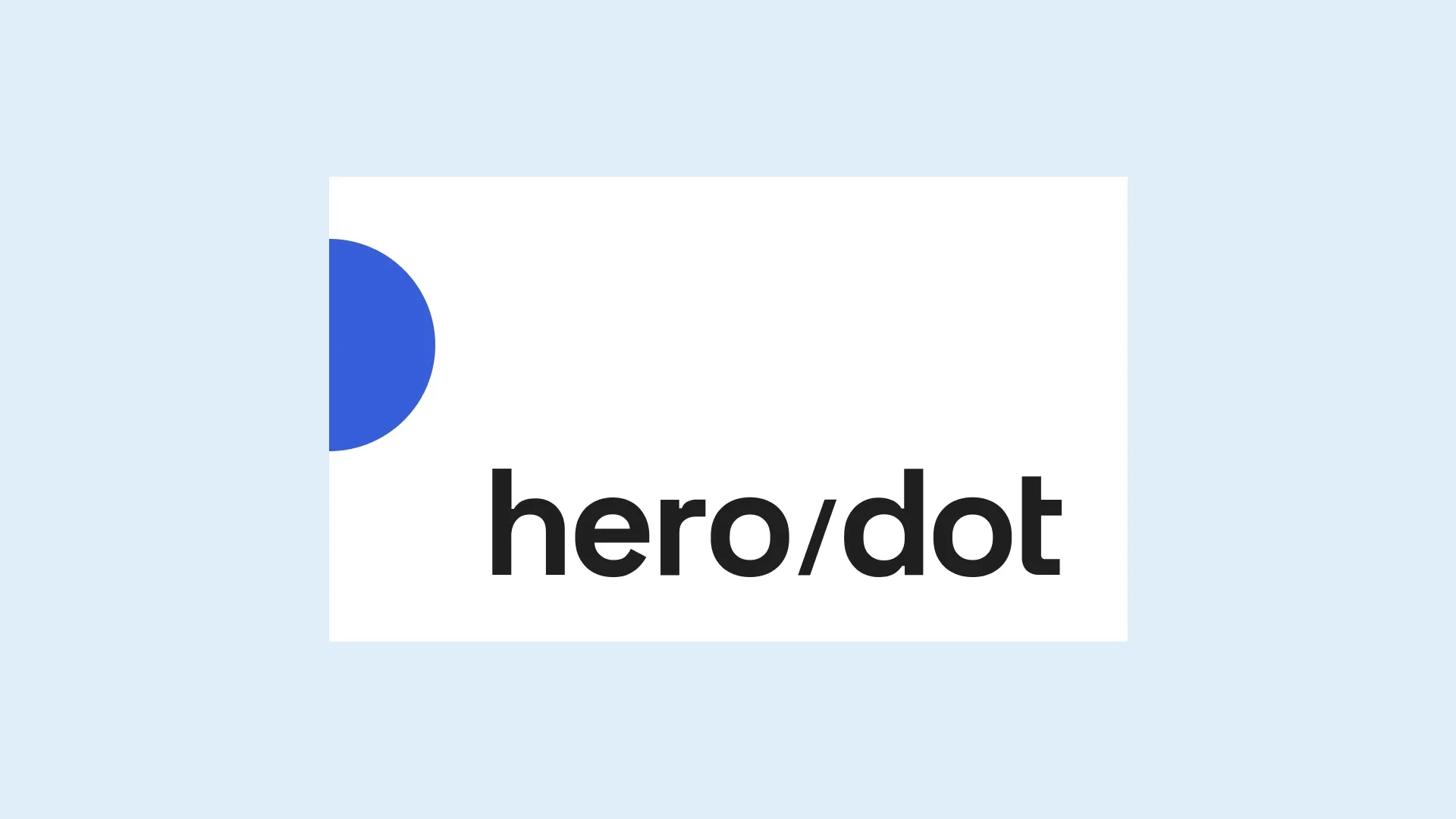 Conclusion
In conclusion, undertaking a rebranding journey for a mid-size or small, established business can be a challenging endeavour. Whether you opt for a comprehensive rebrand or a more focused refinement, it necessitates a significant transformation in your existing marketing strategies. Carefully analyze your brand's current position, understand your target audience, and align your brand identity with your business goals.
By following a well-thought-out rebranding strategy and leveraging the expertise of professionals, you can navigate the process successfully and breathe new life into your brand.
If you're seeking a trusted partner to revamp your digital brand, you've come to the right place! Our experienced design team is ready to guide you through the process and bring your brand to new heights. Don't hesitate to reach out to us by tapping the button above. We look forward to discussing your unique needs!
Need expert assistance with your digital project?